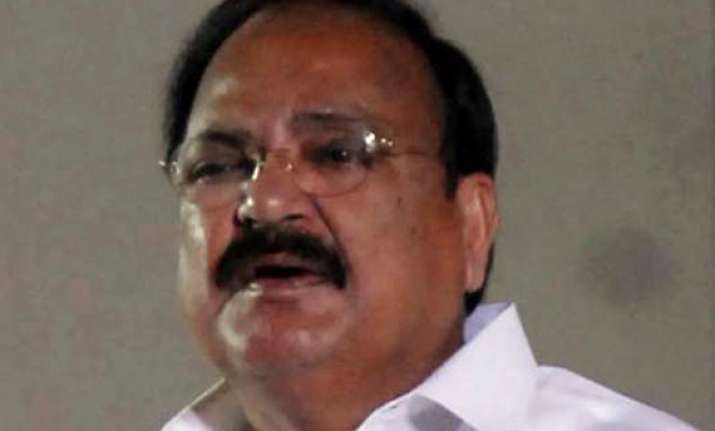 New Delhi, Feb 22: The Bharatiya Janata Party (BJP) Friday slammed the government for taking terrorism "casually", saying that it did not act despite having intelligence inputs on the Hyderabad blast.
"The government is taking the issue of terrorism very casually. This attitude is not right, they had the information, yet they took it casually," BJP leader M. Venkaiah Naidu told reporters outside the Parliament House building.
He accused Home Minister Sushilkumar Shinde of changing stands.
"The home minister is constantly changing his stand on the issue. He had said that government had information, now he is saying there was no specific information," Naidu said.
"There were inputs that there can be blasts in Hyderabad and Bangalore, would the government release the documents? Hafiz Saeed (26/11 mastermind) had warned openly that they would take revenge of the hanging of Kasab and Afzal Guru.
"The Delhi police had arrested some terrorists who said they had done recce of Dilsukhnagar area in Hyderabad where the blasts occurred," he added.
Both houses of parliament were Friday disrupted over the blasts.
The home minister was scheduled to make a statement on the terror attack in both houses. However, Naidu objected saying that the government should have allowed discussion first.
"They should first let the members discuss it, and then the home minister can make a statement. This is very unfair," he said.
At least 16 people were killed and over 100 injured in twin bomb blasts in Hyderabad Thursday evening.
Soon after the blast, Shinde had said that the government had received intelligence warning of a terror attack in the country. He, however, later clarified that there was no specific information.