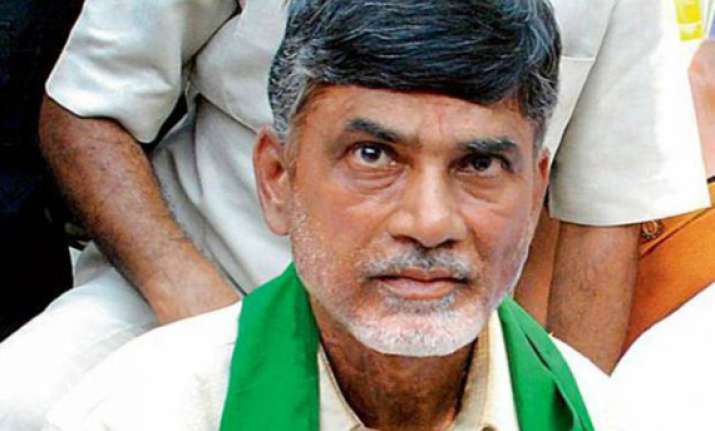 Hyderabad, May 27: Telugu Desam president N Chandrababu Naidu has said a "Third Front" would form the next government at the Centre and his party would play a decisive role in that.
"The Congress-led UPA is down and on the way out. The NDA is in no position to pick up. A 'third alternative' (front) will emerge at the Centre and form the next government," Chandrababu said, delivering the inaugural address at the TDP's annual conclave Mahanadu at Telugu Vijayam at Gandipet near here this afternoon.
The TDP played a key role in the formation of three out of four non-Congress governments at the Centre so far.
"History will repeat and the TDP will get to play the king-maker's role once again next year. We will take the initiative in forging the Third Front," he added.
Criticising Congress, the TDP chief said the UPA government was stuck deep in numerous scandals.
"This is such a weak government that even our neighbours are getting aggressive against us. It has failed to ensure law and order in the country. Terrorist strikes have become a common feature while there is no security to women," Chandrababu said.
The Congress-led government at the Centre and in the state were the most "inept and corrupt" governments, he added.
Dubbing the Congress government in Andhra Pradesh as a "train of thieves", the former Chief Minister said only the driver (CM) has changed but not the others on-board.
"It was only because of the relentless pressure exerted by the TDP that two of the 'tainted ministers (facing charges in the illegal assets case of Y S Jaganmohan Reddy) were finally dropped from the Kiran Kumar Reddy Cabinet.
"But there are more tainted ministers in the Cabinet and we will fight uncompromisingly till we see their back," Chandrababu asserted.
Stressing that Chief Minister N Kiran Kumar Reddy too was a "culprit" for having defended the unbridled corruption of then CM Y S Rajasekhara Reddy, the Leader of Opposition pointed out that the former was not a "Mr Clean" as being projected.
"His (Kiran's) younger brother and some conduits are indulging in widespread corruption on behalf of the Chief Minister," Chandrababu alleged.
"People in Karnataka and Tamil Nadu have voted corrupt governments out and the same will happen even in AP. India will emerge as an economic super power only if corruption is rooted out and the youth of the country can make this a reality," he said.