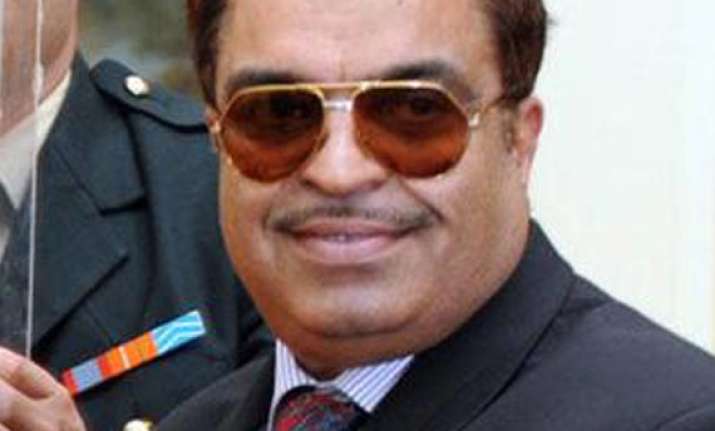 New Delhi, Mar 24: Former Union minister C M Ibrahim, who was once a close associate of former Prime Minister H D Deve Gowda, was Saturday made chairman of the Congress Election Strategy Committee for May 5 Karnataka Assembly polls.
The names of other members of the Committee were not announced by the AICC.
Ibrahim, who had been the Civil Aviation Minister in Deve Gowda Government, had walked out of the Janata Dal-S in 2005 along with Siddharamiah, now the Congress Legislature Party leader. Once a Minister in Gundu Rao Ministry, Ibrahim had rejoined the Congress in 2008.
Seeking to get its act together in right earnest, the party also announced a 56-member campaign committee and and a 44-member election manifesto committee comprising senior state leaders including former Chief Ministers and PCC Presidents and Union Ministers.
Senior leaders Veeranna Mathkatti and K R Ramesh Kumar have already been appointed chairpersons of the campaign committee and election manifesto committee. D K Shivakumar is the co-chairman of the campaign committee. The panels have been made a jumbo affair in an apparent attempt to include all factions.
Former Union Minister S M Krishna is a prominent member of the campaign committee so also Union ministers M Veerappa Moily, Mallikarjun Kharge, K Rehman Khan and K H Muniappa and AICC General Secretaries Oscar Fernandes and B K Hari Prasad.
While former Railway Minister C K Jaffer Sharief is on both the committees, the campaign committee also includes former PCC Chiefs including Janardana Poojary, Allum Veerabhadrappa, Dharam Signh and R V Deshpande.
Former Banalore Police Commissioner H T Sanglina, who was once a BJP MP, has also been made a member of manifesto committee along with senior leaders B K Chandrashekhar, M V Rajashekaran and D Made Gowda.
Buoyed by its recent success in civic polls in Karnataka, Congress has begun steps to put its house in order to wrest power from BJP in the elections.