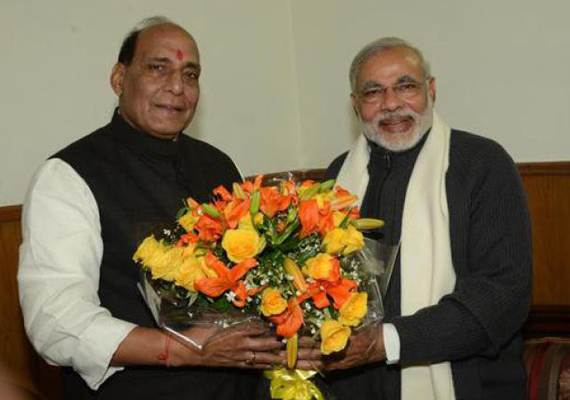 New Delhi, Jul 26: The BJP president Rajnath Singh, who is presently on a visit to US, has made it very clear that his party has already arrived at a consensus over PM candidate.
Talking to a news channel in Washington, Rajnath Singh said, "I don't know why there is so much talk around it. The party has a consensus and I know where there is a consensus."
Rajnath Singh, however, did not reveal the name of the candidate over which the party has arrived on a candidate.
All indications suggest that the BJP has made up its mind over projecting Narendra Modi as its PM candidate before upcoming parliamentary elections. 
Modi's anointment as the chairman of BJP's election campaign committee was the first step in this direction.