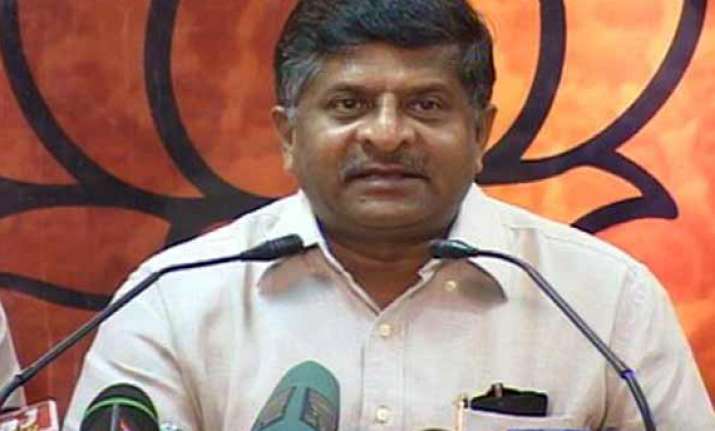 New Delhi, Dec 22: The BJP Saturday condemned police action on youth protesting against the gang-rape of a 23-year-old woman in a bus Dec 16, saying the prime minister ought to have spoken to them and heard their concerns over growing crime against women in the national capital.
Bharatiya Janata Party (BJP) spokesperson Ravi Shankar Prasad said boys and girls were deeply disturbed "over the manner in which Delhi had become rape capital" and were at Janpath and on the streets.
"The girls are feeling insecure. The prime minister (Manmohan Singh) ought to have spoken to them," he said.
Referring to the police action against people, including students, protesting at Raisina Hill, he said the government should have been sensitive to their concerns.
"They were lathicharged and water cannons used on them. Whole (action) of police is deeply condemnable," Prasad said.
"They are our children...the BJP condemns the police action outright," he added.
Prasad also said senior officers should not give certification and added that it "gives message of anger".
Home Secretary R.K. Singh said Friday that Delhi Police had done outstanding work in catching the culprits involved in the gang-rape of the physiotherapy student in a private bus Sunday.
The incident has evoked strong public outcry with demands of strong punishment to the guilty and effective steps for safety of women.