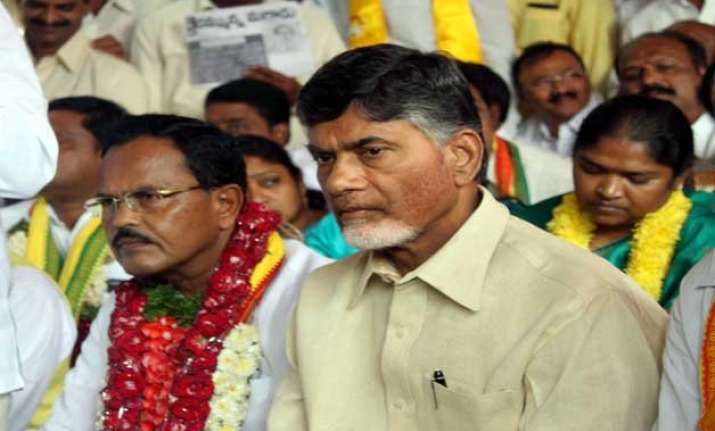 New Delhi: The Andhra Pradesh government is facing its worst financial crisis in a decade. The state coffers have dried up which may lead to the government failing to pay the salaries of its 5.7 lakh employees and 3 lakh pensioners. The salaries (and pensions) bill for January stands at Rs 2,800 crore.
A senior official in the state's finance department said the government is under a severe financial crisis and it has no money. "Either God or GoI (government of India) should help us," he said.  
The state has a revenue deficit of Rs 15,980 crore this financial year after Telengana was created on June 2014.The CM of Andhra Pradesh N Chandrababu Naidu is now eyeing help from his ally Prime Minister Narendra Modi who, during his election campaign, accused the UPA of dividing the state irrationally and offered every kind of support to Andhra if elected to power.
Now with fiscal threat looming large, the state chief secretary IYR Krishna Rao and finance secretary PV Ramesh visited New Delhi to get instant help to avoid the crisis. "Till now, not even a single rupee has been received," said an official.
In case the state does not receive any help from the government, it would be forced to borrow more from the Reserve Bank of India to tide over the situation. The new state already took Rs 8000 crore from the RBI.