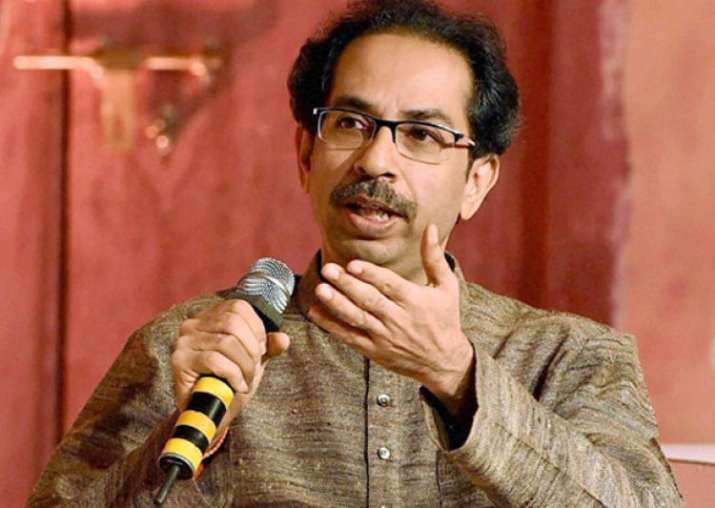 Shiv Sena MLAs have been asked by their party President Uddhav Thackeray to stall the proceedings of the Maharashtra legislature unless the DEvendra Fadnavis government concedes to the demand for complete loan waiver to farmers.
On Monday, senior Sena leader and Environment Minister in the state government Ramdas Kadam said that   Uddhav Thackeray has asked party legislators to be aggressive in both the Houses on this matter. 
 "Uddhavji has given very clear instructions to party legislators to be aggressive in both the Houses. We have orders from him to not allow proceedings of the Assembly and the Council until the government takes a decision to grant complete loan waiver to farmers," Ramdas Kadam said in Ratnagiri.
Kadam further  said that the Sena chief had always backed the cause of farmers and will continue to do so in future also.
After Thackeray's instructions, Sena legislators had held a meeting at the party office in Vidhan Bhavan here last Thursday to discuss their floor strategy.
Earlier, it was decided to raise the issue tomorrow when the legislature reconvenes after a three-day holiday.
However, the Parliamentary Affairs department has allowed one more holiday tomorrow on request of members of parties as they want to participate in election of presidents of Panchayat Samitis.
Sena has distributed a letter among the party members listing the poll promises made by the BJP during the 2014 Lok Sabha and Assembly elections.
Sena leader and Industries Minister Subhash Desai said, "the minimum support price of Tur pulse, wheat, Jowar and chickpeas has reduced in 2016 as compared to previous year. Also the BJP had assured to implement recommendations of Swaminathan Commission. However, the BJP failed to fulfil them."
He said the Sena MLAs will raise the issue in both the Houses, when the session resumes on Wednesday.
Another Sena leader and Transport Minister Diwakar Raote said Rs 35,000 crore will be needed to waive off the debt.
Sena, a junior partner in the BJP-led government, besides the congress and NCP, has been aggressively raising the loan waiver demand which has paralysed the proceedings of both the Houses during ongoing budget session.
(With PTI inputs)