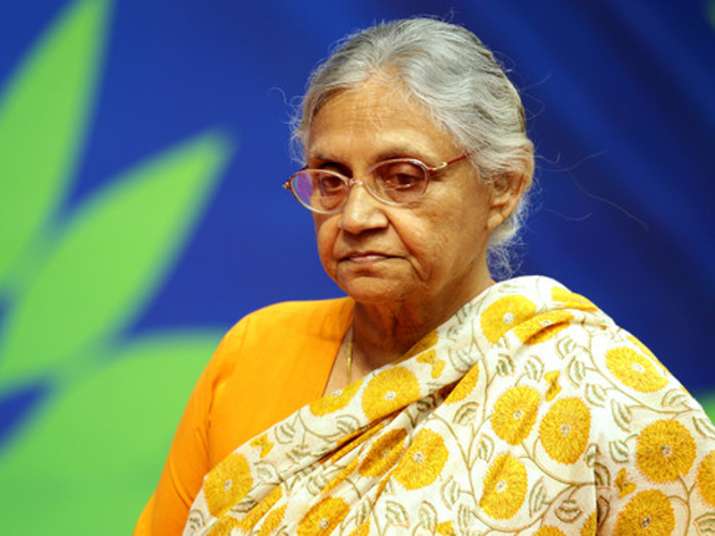 Trouble and the Congress party in Delhi appear to be walking hand-in-hand ahead of the polls to Delhi's civil bodies.
A day after top Congress leader AK Walia threatened to quit the party, former Delhi Chief Minister Sheila Dikshit today refused to campaign for the party in the upcoming MCD polls, slated for April 23. 
Yesterday, Walia had threatened to quit the party over distribution of party tickets for the elections. Immediately after this, former party MLA Amrish Gautam quit the Congress and joined the BJP. Gautam's son Avinash Gautam too joined the saffron party.
"We were feeling cornered. Nobody was willing to listen to our concerns. My self-respect was hurt by senior party leaders like Anand Sharma, PC Chacko and Ajay Maken," Amrish, a three-time MLA from Kondli, told reporters after joining the BJP.
It is said that Dikshit, the three-time CM of Delhi, is also unhappy with the party top brass over distribution of tickets.
Former Delhi Congress chief Arvinder Singh Lovely and former Minister Haroon Yusuf also expressed concern over functioning of the party's Delhi unit headed by former Union minister Ajay Maken. 
The Congress party has formed a committee headed by Anand Sharma to select candidates for elections to Delhi's three municipal corporations. Senior party leader PC Chacko is in-charge of the Congress affairs in Delhi.