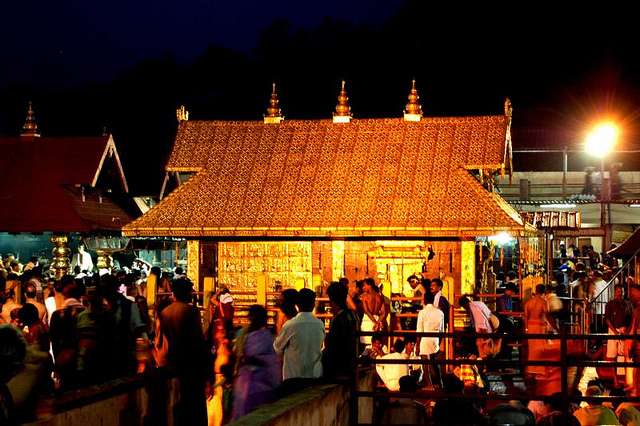 New Delhi: The Kerala government today made it clear that it stands by its commitment on allowing women entry into the Sabarimala temple.
Kerala minister Kadakampally Surendran has clarified that the LDF government stands by its 2007 affidavit which was in favour of allowing women's entry.
"The LDF government stand by the affidavit which we had given in 2007. I have asked for the file regarding the Sabarimala case. Our stand is clear on women's entry to Sabarimala but UDF government changed the stance of the government when they came to power," he said.
"Entry to a temple is a matter which we need to discuss in the civil society regarding the culture, tradition and all. We stand for equality of women and we are not opposed to women entering into Sabarimala," Minister said.
The Supreme Court on February 12, questioned the practice of banning women from Kerala's Sabarimala temple, and wondered if man-made customs can prescribe such prohibition when "the God does not discriminate between men and women".
In 2008, the then LDF government had submitted an affidavit favouring entry of women belonging to all age groups. Later, in 2016, UDF government submitted an affidavit opposing entry of women.