Follow us on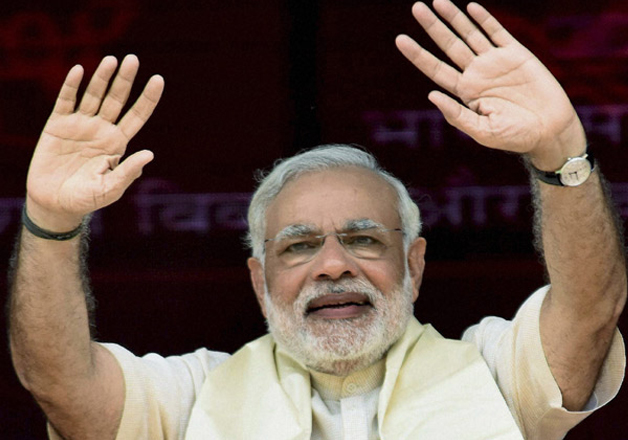 New Delhi: The Narendra Modi government is planning extensively to celebrate its two years in office on May 26. Both at the governmental and party level, preparations are afoot to mark the occasion.
To oversee 2nd anniversary celebrations, the Prime Minsiter has set up a Group of Ministers (GoM) comprising Defence Minister Manohar Parrikar, Commerce Minister Nirmala Sitharaman, Power Minister Piyush Goel, Urban Development Minister Venkaiah Naidu and Minister in the PMO Jitendera Singh.
All Cabinet Ministers have been asked to highlight the success stories and achievements of their Ministries on the occasion. Minister will appear on television to speak about their works. In this regard, the Ministry of Information and Broadcasting (I&B) will launch an 8-hour long talk show 'Zara Muskura Do' on May 26, the day Narendra Modi government took oath, to celebrate the two years rule.
While the main panel discussion before an audience will be held at India Gate and telecast live across the country. Short documentaries will also be beamed at the panel discussion.
Success stories highlighting common man's understanding and gains from the government's flagship programmes from Jan Dhan, Swachh Bharat, Digital India, LPG Subsidy, Direct Benefit Transfer, Beti Bachao Beti Padhao, One Rank One Pension and Rural Electrification will be telecasted.
Public service broadcaster Doordarshan has been asked to outline a comprehensive strategy for its regional and national network, including Kisan TV channel.
This time, the Information and Publicity Department will also publish a booklet listing the government's achievements.
At the party level, the BJP has asked its MLAs and MPs to concentrate on their constituencies.
On the occasion of first anniversary in 2015, celebrations were marked by a public meeting by Modi in Uttar Pradesh.
During 2014 Lok Sabha polls, the BJP got more seats than it had in the last two elections combined. The saffron party won 282 seats, the highest number of seats bagged by a single party in last three decades in the Lower House of the Parliament.