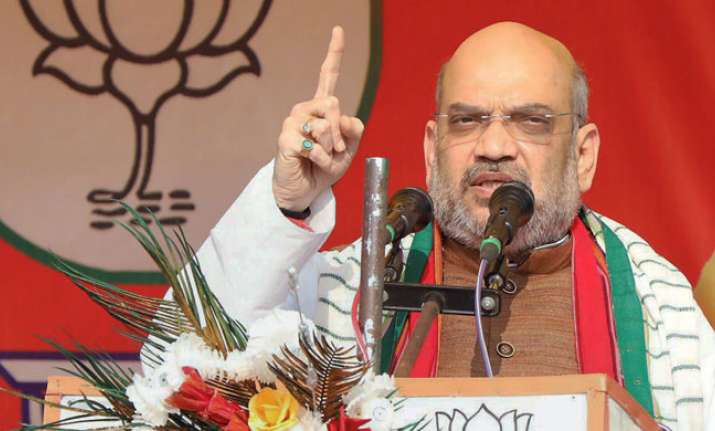 BJP president Amit Shah on Saturday set a target of 21 seats out of 25 parliamentary constituencies from Northeast in 2019 Lok Sabha polls.
"I want to give a target for 2019 polls. We want to win more than 21 seats out of 25 seats from Northeast," Shah said addressing a rally of BJP booth unit chiefs.
The BJP chief even asked the party members to work towards achieving this target. 
"Except Mizoram, all other states in NE are ruled by NEDA (North-East Democratic Alliance) constituents. So all of you need to take it forward," Shah said. He further added that the party won eight seats from the region during last Lok Sabha polls in 2014. 
He even asked the Assam unit to expand the network and appoint "Page Pramukh" or the in-charge of each page of electoral list.
- With PTI inputs