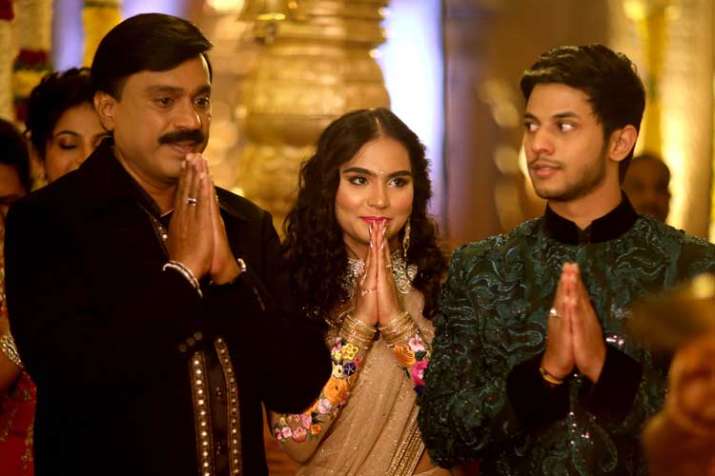 Mining baron and former Karnataka minister B Janardhan Reddy, recently in news for an extravagant wedding of his daughter, on Monday faced the ire of Income Tax department which raided the office of his mining company in Karnataka's Bellary. 
The department also conducted surveys in Bangalore and Hyderabad on service providers engaged for wedding of Reddy's daughter.
Following the lavish celebrations organised for his daughter's wedding last week, anti-corruption activists and politicians have been calling for an investigation into Reddy's accounts.
The activists had called for investigations by Enforcement Directorate as well as the Central Bureau of Investigation (CBI). 
Reddy spent nearly four years in jail in connection with illegal mining cases.
He is facing several criminal cases and was lodged in a jail in Andhra Pradesh after he was arrested on September 5, 2011 from Bellary and brought to Hyderabad. The Supreme Court had granted him bail on January 20 last year. 
Reddy was arrested last year by Karnataka Lokayukta Special Investigation Team in connection with an illegal mining case allegedly involving his company.
He had reportedly spent over Rs 100 crore at his daughter's wedding with ceremonies held against the backdrop of lavish settings at the time people across the country are reeling under cash crunch after demonetisation of high value currencies.
The first glimpse of the ostentatious wedding came with the invitation box with a LCD screen playing a video, where Reddy and family were seen inviting guests, lip syncing to a song.
Thousands of people attended the event on Wednesday and were given saplings along with sweets as a return gift.
It is said about 50,000 people had been invited for the wedding and people were also ferried from Reddy's bastion, mine-rich Ballari.
Reddy and family dressed up as "royals" in gold and diamond had left no stone unturned for the wedding.
Most utensils for the wedding rituals were either gold or silver and entire venue was equipped with air conditioners.
The who's who of the Kannada and Telugu film industry attended the wedding ceremony and wished the newly wed.
Karnataka Governor Vajubhai Vala, Home Minister G Parameshwara, Energy Minister D K Shiva Kumar, Transport
Minister Ramalinga Reddy, BJP state President B S Yeddyurappa were among prominent leaders who attended.
Even as there were reports that BJP leaders would stay away from the wedding that has come at a time when Prime Minister Narendra Modi has announced "war" on black money, there was a lineup of leaders of the party at the event.