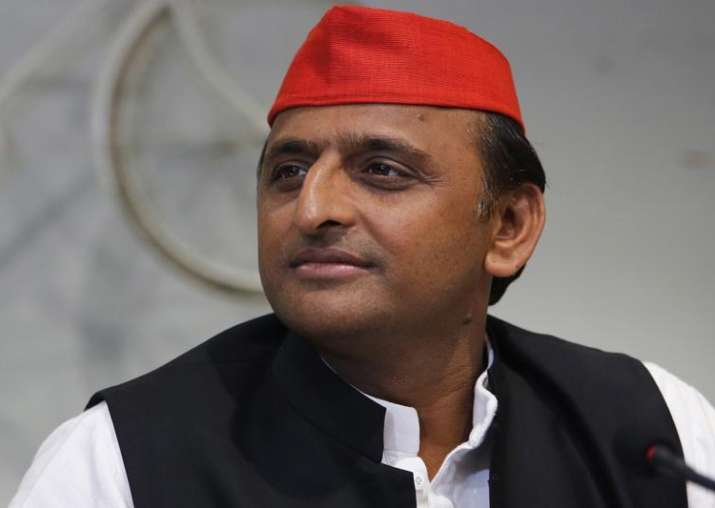 Samajwadi Party MLC Ashok Bajpai today resigned from the Uttar Pradesh Legislative Council, citing infighting which he said was also responsible for the party's ouster from the power. 
The resignation of Bajpai, who said he was upset over the treatment being meted out to senior leaders like Mulayam Singh Yadav, comes day after three SP MLCs resigned and joined the BJP. Bajpai is also expected to follow suit, sources said. 
"I am tendering my resignation from Council membership. I am peeved at the treatment meted out to 'Netaji' (Mulayam Singh Yadav). He is being ignored in the party. We have not worked to strengthen the party for this day. Senior leaders are being ignored and the message going from this is visible," Bajpai sad after giving his resignation to Council chairman Ramesh Yadav. 
On August 4, SP MLC Dr Sarojini Agarwal resigned from the Legislative Council membership and joined the BJP. 
On the reasons for her resignation, she had said she was not feeling comfortable in the party as Mulayam was not given any importance. "I had been party MLC twice due to netaji (Mulayam Singh Yadav). As he is not active in the party, I have resigned. I don't have problems with anyone in the party and I respect everyone. I felt awkward after split in the party and I did not feel like working in it," Agarwal had said. 
Earlier on July 29 during BJP President Amit Shah's visit to the state capital, two SP and one BSP MLCs had resigned and joined BJP. Three sitting MLCs Bukkal Nawab and Yashwant Singh (both Samajwadi Party) and Thakur Jaiveer Singh (BSP) had resigned from the membership of the House. 
The resignation of five MLCs including - four of the SP and one BSP -assumes significance as the saffron party has to soon take a decision on five of its ministers in UP, including Chief Minister Yogi Adityanath, who are not members of either of the two Houses. 
Besides Adityanath, Deputy Chief Ministers Keshav Prasad Maurya and Dinesh Sharma, ministers Swatantra Dev Singh and Mohsin Raza are not members of either of the two Houses. They have to be elected to either of the House (assembly or legislative Council) in order to continue as ministers. With the resignations in Council, the entry of these leaders in the House is considered to be an easy task.
SP has 63 members in the Council, while BSP- 9, BJP-8, Congress-2, RLD- 1, Independent group- 5, teachers group 5, Independent 1, unaffiliated- 1 and vacant- 5.