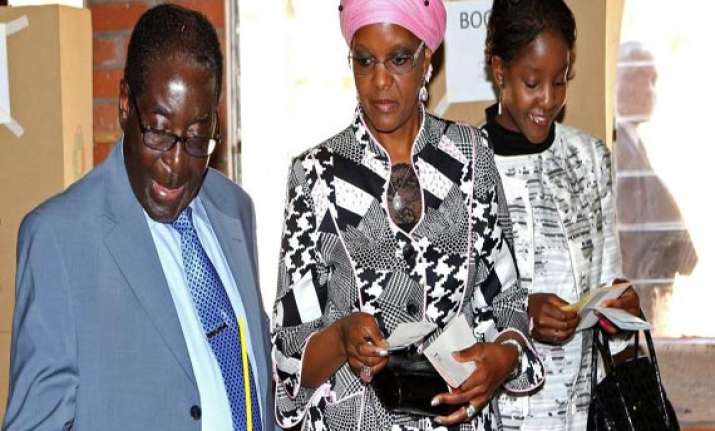 Harare: The oldest child of Zimbabwe's President Robert Mugabe - 23-year-old daughter Bona - got married to an Emirates Airlines pilot in a customary ceremony over the weekend, a private daily reported Thursday.
Quoting a close relative and member of parliament Simbaneuta Mudarikwa, NewsDay said the marriage ceremony was held privately at the 89-year-old president's rural home in presence of close family members and friends, Xinhua reported.
Mugabe and Mudarikwa belong to the same political party Zanu-PF and were re-elected to their respective positions in the July 31 general elections.
Mudarikwa reportedly said a formal wedding ceremony would be held later.
"All went on well and we are all very excited as a family about this development," said Mudarikwa.
Mugabe has three young children, all with his second wife Grace. The youngest son was born when Mugabe was already in his 70s.
Bona graduated with a bachelor degree in accountancy from City University of Hong Kong in 2011 and has been seen recently accompanying his father in public political events.