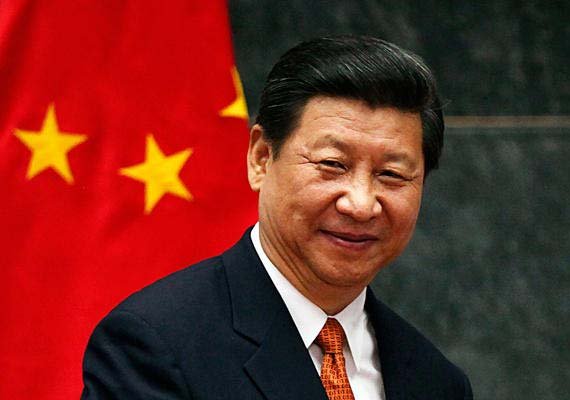 Beijing: President Xi Jinping today pushed China's free trade vision for the Asia Pacific region and asked APEC to "break open closed doors" as leaders of the grouping held talks on forging consensus over opening up commerce in the resource-rich and economically dynamic region.  
President Xi is hosting the 22nd Asia-Pacific Economic Cooperation (APEC) Economic Leaders' meeting at the Yanqi Lake International Convention Center in northern suburb of Beijing. 
The meeting is being attended by 21 heads of state including US President Barack Obama, his Russian counterpart Vladamir Putin and Japanese Prime Minister Shinzo Abe.  
Xi told the summit's opening session that APEC should "break open the closed doors within the Asia Pacific" on trade.
"We should... push vigorously for the progress of the FTAAP, setting out clearly its targets, direction and roadmap and turn the desire into reality at an early date," he said.  
Xi said the meeting is expected to achieve four objectives, including the launch of the Free Trade Area of the Asia-Pacific (FTAAP) process, issue a statement on the 25th anniversary of the APEC, promotion of innovation, reforms and growth to seek new momentum for long-term development of the Asia-Pacific and a blueprint to lay a solid foundation for all-round connectivity in the Asia-Pacific.  
Xi called for concrete actions to facilitate free trade, improve connectivity and pursue innovation.  He stressed that the APEC members have made important consensus on the launch of the FTAAP process, promotion of connectivity as well as pursuit of innovation and development.  
"We need to translate the consensus into actions and make development blueprints for the next five, ten and even 25 years," said Xi.
The Asia-Pacific has entered a new stage of development with both chances and challenges, and problems should be tackled in an active manner, he said.
"How can we resolve the risks that regional economic integration goes fragmented? How can we seek new growth momentum in the post-financial crisis era? How can we break the financing bottleneck for connectivity development?" Xi asked.
The differences between the US and China over rival free trade agreements being floated by them have threatened to derail the APEC Summit.
Addressing the Asia-Pacific Economic Cooperation (APEC) CEO meet after his arrival here to take part in the APEC leaders summit, Obama had asserted that Trans Pacific Partnership (TPP) being floated by Washington is the best for the region.