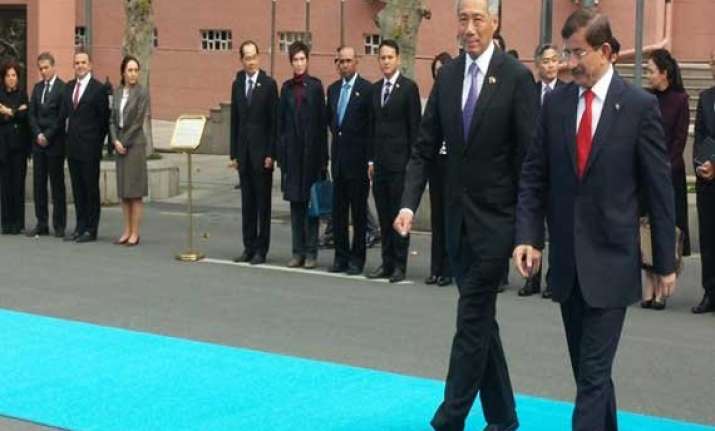 Ankara: Turkey and Singapore have signed a strategic partnership agreement to boost economic, political and cultural cooperation, as well as security collaboration, during the official visit of Singaporean Prime Minister Lee Hsien Loong here.
"We (Turkey and Singapore) have increased the level of our relations to a strategic partnership. We have strong bilateral ties, along with our (common) geographies providing complementary opportunities," Xinhua quoted Turkish Prime Minister Ahmet Davutoglu as saying at a joint press conference with the visiting Singaporean prime minister.
Praising the Southeast Asian nation as "a success story of a country, which combined political stability with economic development", Davutoglu said that bilateral ties between Turkey and Singapore have grown in recent years.
According to the Turkish prime minister, the partnership will result in a free trade agreement between the two countries, which Loong said would be finalized in 2015.
The volume of bilateral trade between Turkey and Singapore has reached 1.1 billion dollars, Davutoglu said, adding the free trade deal is expected to boost this figure.