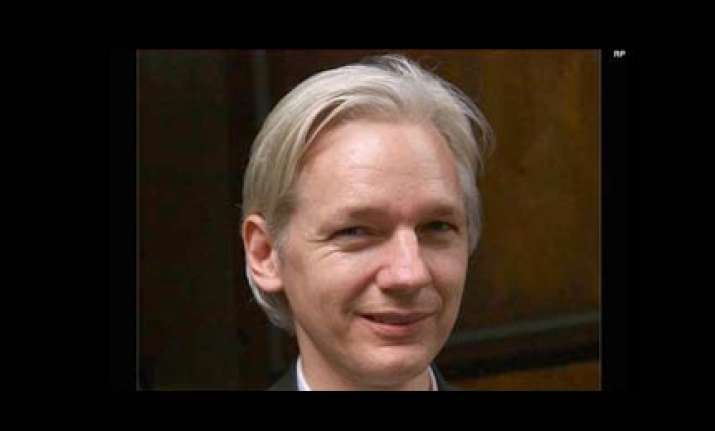 New York: Sweden withdrew the arrest warrant for charges of rape and molestation on Julian Assange, founder of whistle-blowing site Wikileaks that threatened to publish more secret US military documents on Afghan war.
"I do not consider there to be any reason to suspect that he has committed rape," chief prosecutor Eva Finne said in a statement explaining her decision, according to The Local, a Swedish newspaper in English.
Earlier the day, the police in Stockholm issued an arrest warrant for rape and molestation against founder of WikiLeaks, who is getting ready to go public with another 15,000 military documents that deal with the US war in Afghanistan after it published more than 75,000 secret papers last month, causing embarrassment for Washington.
The Swedish Prosecution Authority released a statement this morning saying there were two separate allegations against Assange -- "one report of rape and one report of molestation (and) a warrant has been issued for the person's arrest since there is a risk that he could hamper the investigation."
The newspaper said a source close to the case informed it that two women in their 20s went to the police yesterday and noted their alleged encounters with Assange.
Soon after the issue of warrant the Wikileaks pioneer tweeted the charges were "without basis" and the allegations "at this moment is deeply disturbing".
He said "We were warned to expect 'dirty tricks'. Now we have the first one."
The founder of the whistle-blowing website questioned "Why these accusations are coming at this point in time is an interesting question?"
"I haven't been contacted by the police. The allegations are false," he was quoted by Dagens Nyheter, a Swedish daily.
Last month, Wikileaks published more than 75,000 secret US military documents on the war in Afghanistan.
While the leaks did not contain new information, the documents reaffirmed existing suspicions on issues like Pakistan's ISI links with extremists and extra-judicial killings being carried out by US forces in Afghanistan.
Pentagon asked Assange not to release another 15,000 documents and blasted him for putting the lives of coalition soldiers and Afghans, especially informers, at risk.
However, he declined the US request and plans to release the documents.
He is currently in Sweden to seek protection under the country laws that protect journalist sources like whistle-blowers. PTI