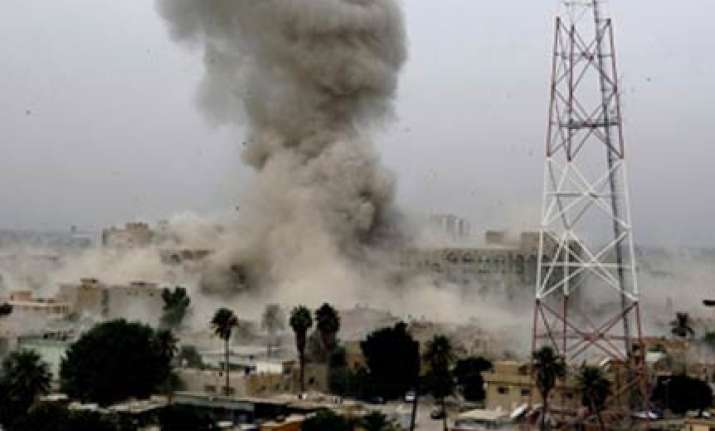 Three powerful co-ordinated suicide attacks in the central Iraq city of Baquba (Iraq),  killed at least 33 people and wounded 55 on Wednesday, just days before nationwide parliamentary elections.
The blasts, the deadliest to hit the country in nearly a month, spurred police to clamp an immediate curfew on the city, 60 kilometres (40 miles) north of Baghdad and one of Iraq's biggest. 
The attacks came despite heightened security across the country ahead of Sunday's vote and after the leader of Al-Qaeda in Iraq (AQI), Abu Omar al-Baghdadi, threatened to disrupt the election by "military means." 
Two near-simultaneous suicide vehicle bombs ripped through the provincial housing department's offices and a nearby traffic intersection at around 9:30 am (0630 GMT), while a man later blew himself up at Baquba's main hospital where victims were being treated. "The three bombings killed 33 people," a security official from Baquba operations command said, speaking on condition of anonymity.
"The (third) suicide bomber tried to blow himself up against the police chief when he came to see the wounded in the hospital." (AFP)