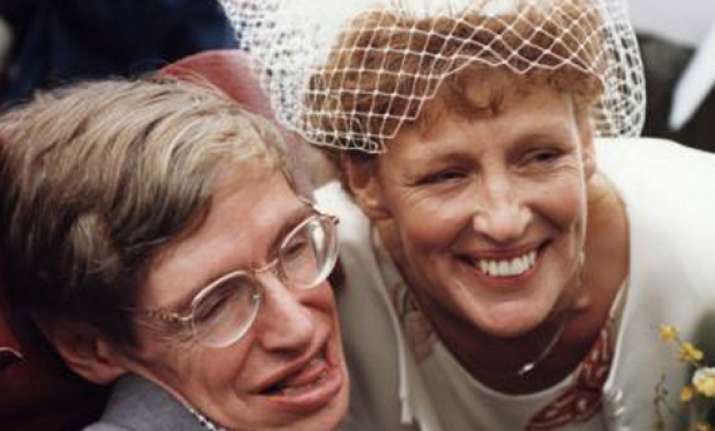 London, Jan 5: One of the  world's greatest living scientists Stephen Hawking may have tried to uncover the secrets of the universe in his book, A Brief History of Time, but he says, women are a complete mystery for him.

When asked what occupied his thoughts for most of his waking hours, he answered: 'Women. They are a complete mystery.'

In an interview with New Scientist to mark his 70th birthday this weekend, the quantum physicist revealed a softer side behind his brilliant brain, reports Daily Mail.
He even hinted at regrets in his personal life after being asked about his biggest mistake.                              
    

Hawking's remark reminds one of a Sanskrit proverb: Striya Charitram Purushasya Bhagyam, Devo Na Janati Kuto Manushyah ( What to speak of humans, even gods cannot gauge the mind of women and the fate of men).

Hawking said that thinking information was destroyed black holes was his biggest blunder - 'or at least my biggest blunder in science.'

Professor Hawking, who was diagnosed with motor neuron disease at 21, conducted the interview as he communicates - using a voice machine that picks up the twitching of his cheek.

His conversation with the magazine came ahead of an international conference held in his honour that starts today at Cambridge University, where he used to be the Lucasian professor of mathematics.

It will conclude on Sunday with talks from some of the world's most prominent physicists, including Lord Rees, the Astronomer Royal, Saul Perlmutter, who won the Nobel prize for physics in 2011, and Kip Thorne from the California Institute of Technology.

Professor Hawking, who has made cameos in The Simpsons and Star Trek, was not expected to live for many years after being diagnosed, but has has a stellar career.

Colleagues have this week expressed their admiration for the talented cosmologist, who has contributed to theories of gravity and showed that black holes emit radiation and slowly disappear.

Professor Hawking married Jane Wilde in 1965, and she cared for him until 1991 when the couple separated, reportedly because of the pressures of fame and his increasing disability.

They had three children: Robert, Lucy - now a popular author, and Timothy.

The scientist then married his nurse, Elaine Mason (who was previously married to David Mason, the designer of the first version of Hawking's talking computer), in 1995.

In October 2006, Hawking filed for divorce from his second wife.

In 2004, the scientist showed how a black hole's information leaks back into our universe through an event horizon - a recantation of an earlier theory that lost him a bet made with fellow theorist John Preskill.

Professor Hawking also showed in the interview that he has not lost his passion for science, or his dreams of exciting future discoveries.

He said that if he was a young physicist starting out today, he would have a new idea that would open up an entirely new field.