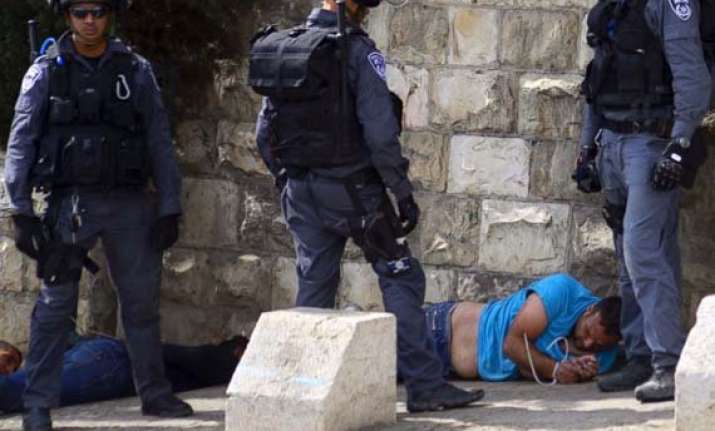 Ramallah: Palestinian police say a 13-year-old Palestinian boy has been shot dead by Israeli soldiers during a clash in the West Bank.
They say the soldiers opened fire after demonstrators threw stones and at least one Molotov cocktail at three Israeli army jeeps that entered the village of Beit Lykia near Ramallah.
Director Ahmed Betawai of the Ramallah Hospital said the boy was shot three times in the chest and died of his wounds about two hours after the incident.
There was no immediate comment from the Israeli military. Tensions between Israelis and Palestinians have spiked in recent days amid Palestinian charges that Israel is unfairly limiting access to Palestinian worshippers at a sensitive Jerusalem holy site.