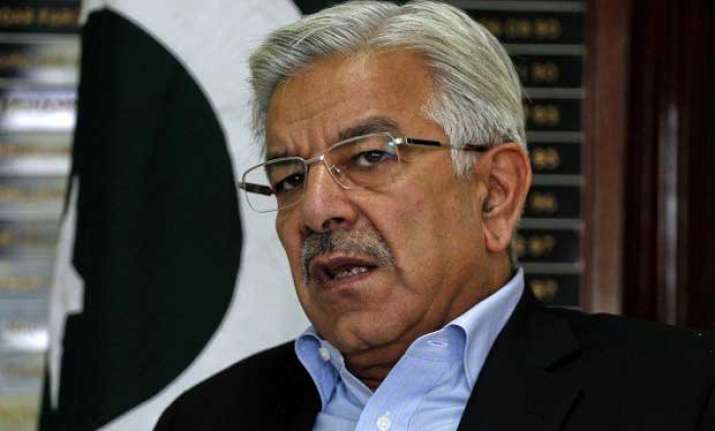 Islamabad: Pakistan Defence Minister Khawaja Asif said on Tuesday that the country would prefer to play the role of a mediator in the Yemen conflict.
"If the sanctity of Saudi Arabia's territorial boundaries is violated, we will stand with them," Asif said, according to a Geo News report. "But I reiterate that Pakistan's national interest is paramount," he said, adding the government's policy was in line with the military's perspective on the issue.
He said that Saudi Arabia and Pakistan had decades-old defence agreements, which Pakistan would continue to honour.
Asif's comments come a day after he said that Saudi Arabia sought Pakistani fighter jets, ground troops and naval vessels for the offensive against the Shia Houthi rebels in Yemen.
However, the minister had earlier said that Pakistan would not take part in any conflict that divided the Muslim world.
A debate on Pakistan's possible role is underway in a joint session of the two houses of parliament.
Prime Minister Nawaz Sharif told parliament on Tuesday that Islamabad would take a call on Saudi Arabia's request for military assistance after the parliament concluded the debate.