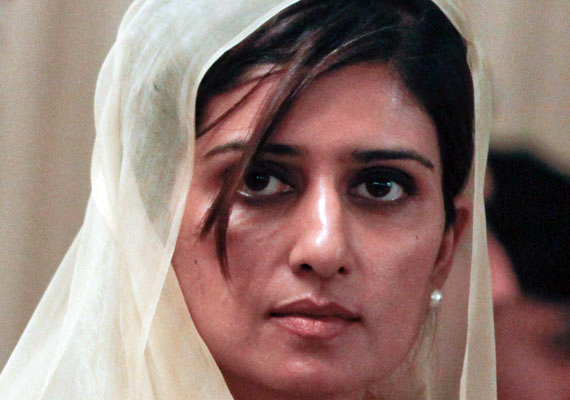 Islamabad, Feb 20: Pakistan Foreign Ministry today summoned the acting American envoy and lodged a "strong protest" over the tabling of a resolution in the US Congress seeking the right to self-determination for the Baloch people, which has emerged as the latest irritant in bilateral ties. 

Richard Hoagland, the US Charge d' Affaires, was called to the Foreign Ministry and a "strong protest was lodged with him with regard to the tabling of a resolution on Balochistan in the US Congress", said a statement from the Foreign Office. 

Hoagland was "told in clear terms that the move in the US Congress was contrary to the spirit of friendly relations and violative of the principles of the United Nations Charter, international law and recognized norms of inter-state conduct", the statement said.

"He was asked to convey the serious concern of the Government of Pakistan to the US Administration," it added. 

Over the weekend, Pakistan's top leadership reacted angrily to the resolution moved in the US House of Representatives by Congressman Dana Rohrabacher, with Prime Minister Yousuf Raza Gilani describing the move as an attack on the country's sovereignty.

"We condemn it as it is against our sovereignty," Gilani said.

Foreign Minister Hina Rabbani Khar too took strong exception to the resolution on Balochistan, which has witnessed a spike in violence by nationalist groups that are seeking greater autonomy and a say in the exploitation of the southwestern province's abundant natural resources, including minerals and gas.

Khar said though the resolution was an isolated move by a few individuals, it was against the "very fundamentals of the longstanding Pakistan-US relations". 

Pakistan's National Assembly or lower house of parliament has already adopted a resolution condemning a recent hearing on Balochistan by the US Foreign Affairs Sub-Committee on Oversight and Investigations.

Hoagland told state-run PTV yesterday that the US administration fully respects Pakistan's sovereignty and territorial integrity.

He said the US administration did not endorse the resolution on Balochistan.

US Congressmen or Senators have the right to introduce any kind of resolutions or bills "but that does not represent the policy of the US Administration", he said. 

He said that the Congressman who moved the resolution in the US Congress could get support of only two of the 435 members of the House.