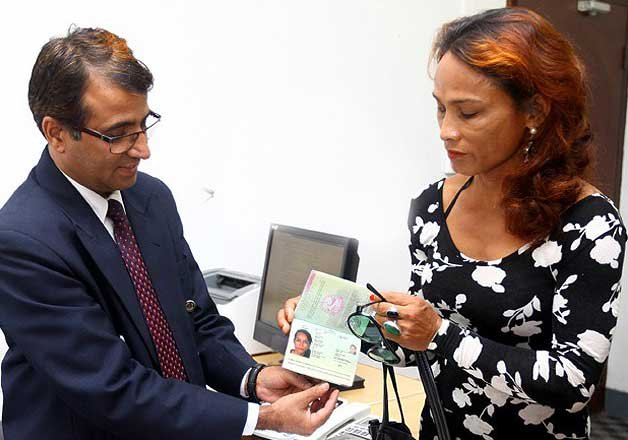 It is finally a huge moment for the 37 year old Monica Shahi after she became the first citizen of Nepal to carry a passport that allows its bearer to select a gender other than male or female. Monica played a key part in making Nepal recognize the third gender in the country.
It was in 2007 when the Supreme Court of Nepal ruled that individuals should have their gender legally recognised based on "self-feeling" and they should not have to limit one self to "male" or "female".  
The ruling means that now it will be necessary to add a third category in citizenship documents, public bathrooms, and even the federal census. For Shahi, this means her passport is marked "O" for "other" rather than the traditional "F" for "female" or "M" for "male."
Till date only seven countries around the world - Bangladesh, India, Pakistan, Nepal, Malta, New Zealand, and Australia -  have legally recognized more than two genders.
Only a limited number of countries recognize more than "male" and "female" on travel documents, which could pose challenges to people like Shahi when  they travel.LGBT and rights activists have welcomed the move.
"This recognition in the passport is the result of a long struggle and today we are proud that our country has taken this step," Pinky Gurung, president of LGBT group Blue Diamond Society  told a news agency.
Nepal is known to have liberal laws pertaining to homosexuality and gay rights in the South Asia region. Nevertheless, transgender and gay people continue to face social discrimination despite clearing bureaucratic hurdles.