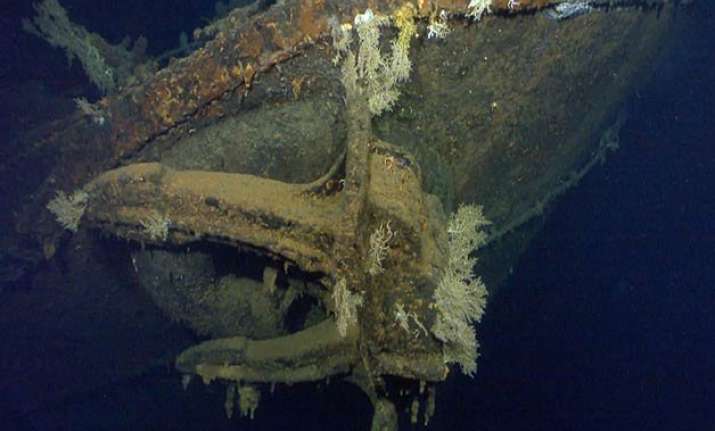 Microsoft co-founder and philanthropist Paul Allen has located a Japanese battleship that was considered one of the world's largest and most technologically advanced warships when it was sunk off the Philippines during World War II.
The Ship was found in Sibuyan Sea after a series of expeditions. The 73,000-ton battleship was spotted by the high resolution cameras used during the expedition. The Ship sunk after it was bombarded by U.S forces during the Battle of Leyte Gulf on October 24, 1944.
Allen said he respects the area as a war grave and plans to work with the Japanese government "to ensure the site is treated respectfully and in accordance with Japanese traditions."
An organization that supports Japanese navy veterans and conducts research on maritime defense said that if the discovery is confirmed, a memorial service could be held at the site, according to the Associated Press.
Japanese experts said they were eager to study the images to try to confirm the ship's identity.Kazushige Todaka, head of a private museum specializing in the battleship Yamato, Musashi's sister vessel, said the details in the images matched those of the Musashi, which was the only battleship that sank in the area.
The Musashi, and her sister ship Yamato, were the heaviest and most powerfully armed battleships ever built, Allen said. It featured eighteen-inch armor plating and was armed with nine eighteen-inch guns, the largest ever mounted on a warship.
The research team began looking for the ship more than eight years ago, drawing upon historical records from four countries, detailed undersea topographical data and advanced technology aboard the yacht.
"Since my youth, I have been fascinated with World War II history, inspired by my father's service in the U.S. Army," said Allen. "The Musashi is truly an engineering marvel and, as an engineer at heart, I have a deep appreciation for the technology and effort that went into its construction. I am honored to play a part in finding this key vessel in naval history and honoring the memory of the incredible bravery of the men who served aboard her."
Todaka at the Yamato Museum said the findings, especially during the 70th anniversary of the end of World War II, were a "great achievement" that could inspire many Japanese to revisit the history of the war, whose memory has faded over the past decades.
(With Agency Inputs)