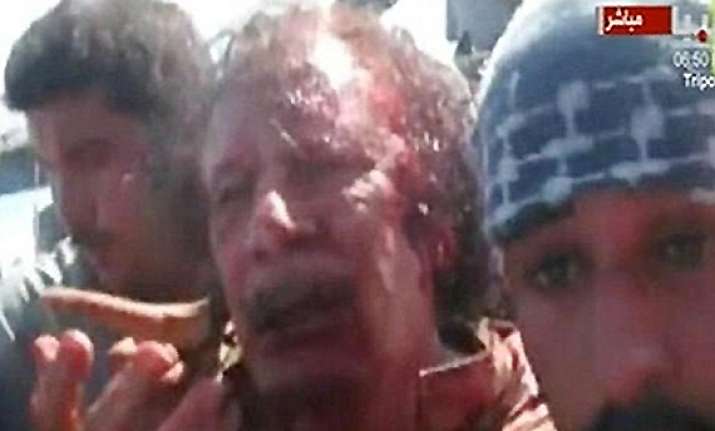 Tripoli, Oct 23: Minutes after deposed Libyan dictator Muammar Gaddafi was killed in cold blood by a bunch of NTC fighters, Gaddafi's daughter Aisha, 34, rang up her father on his satphone.


The phone was picked up by a fighter who told her: "It's over. The Old Fuzzhead (Abu Shafshufa) is dead.", reports source.


'Aisha called her father's satellite phone and one of the revolutionaries who had captured him answered her,' said a commander. 'He said, "It's over. Abu Shafshufa died."'

Abu Shafshufa is Gaddafi's nickname in Arabic, meaning Old Fuzzhead. 'It's shameful. It is his daughter,' added the commander.Aisha, her mother and two of her brothers fled to Algeria after the fall of Tripoli in August.

The way the news was broken to Aisha Gaddafi, 34, has dismayed many officials in the ruling National Transitional Council (NTC).

The revelation came amid international demands for an investigation into how the deposed Libyan leader died. NTC sources say he was shot by a 17-year-old with the dictator's own gold-plated revolver.