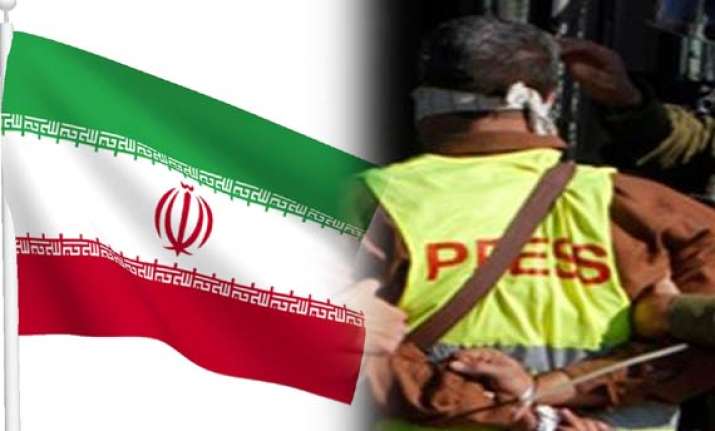 New York: The New York-based Committee to Protect Journalists (CPJ) has urged the Iranian government to immediately release four detained journalists, three of them with US-Iranian nationality, a media report said on Friday.
Two of the detainees are Jason Rezaian, Iran's correspondent for the Washington Post, and his wife Yeganeh Salehi, a correspondent for the UAE-based newspaper the National.
"We call on Iranian authorities to immediately explain why Jason Rezaian, Yeganeh Salehi, and two other journalists have been detained, and we call for their immediate release," a CPJ statement said.
Names of the other two detained journalists have not been revealed but the Washington Post said they were 'freelance photojournalists', the statement added.
Rezaian, 38, has dual US-Iranian nationality and has worked for the Post in Tehran since 2012.
The Post reported that Salehi 'has applied for US permanent residency'.
US State Department deputy spokeswoman Marie Harf said that Washington was aware of the reports of the detention of three US citizens in Iran.
"We are not able to comment further at this time due to privacy considerations. Our highest priority is the safety and welfare of US citizens abroad," Harf said.
Iran does not recognize dual citizenship.
According to the CPJ, there are at least 35 journalists in prison in Iran.
Iran had detained four Iranian-American academics in 2007 for four months for alleged spying accusations.
Maziar Bahari, an Iranian-Canadian journalist, and Roxana Saberi, an Iranian-American journalist, were detained in Iran for four months in 2009 on spying charges.