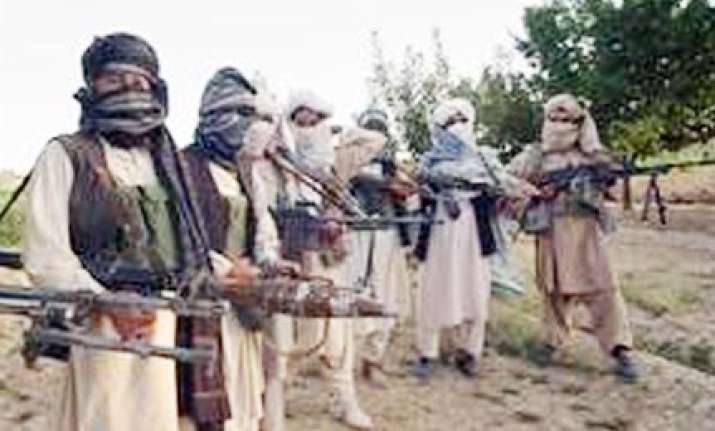 Washington: India remains at risk of fresh terror attacks, a US State Department report has warned, saying that New Delhi was receiving volumes of such credible intelligence.
Labelling India as one of the most terrorism afflicted nations because of "persistent and significant" threats from Pakistan-based groups like LeT and JeM, the report cautioned that New Delhi's moves to counter them were floundering due to its "outdated" legal system and law enforcement.  
Though there was no major terrorist attack like 26/11, India remained at risk on the basis of volumes of credible threats, the government continued to receive, the report said.  "India continued to face persistent and significant external threats from groups including Lashkar-e-Taiba, Jaish-e-Mohammad, and Harakat-ul-Jihad-i-Islami-Bangladesh," said the State Department's annual Congressionally mandated Country Reports on Terrorism for the year 2009, released yesterday.  The American report warned that New Delhi's efforts to counter these threats are "hampered due to its outdated legal system and law enforcement," at the same time, saying that the Indian government remain committed to combat the menace.  "Although clearly committed to combating terrorism, the Indian government's counter-terrorism efforts remained hampered by its outdated and overburdened law enforcement and legal systems."  
"In the wake of the Mumbai terrorist attacks of 2008, India's Parliament has introduced bills to restructure its counter-terrorism laws and established a National Investigative Agency (NIA) to create a national-level capability to investigate and prosecute acts of terrorism," it noted.  The State Department said India remained one of the countries most afflicted by terrorism with over 1,000 deaths attributed to terrorist attacks in 2009, primarily in Kashmir and other parts of India. 
The State Department said Jammu and Kashmir, historically victim to the largest number of foreign terrorist attacks, saw casualties decline significantly from previous years.  "The Ministry of Home Affairs (MHA) reported that 71 civilians and 52 members of the security forces were killed in terrorist-related violence in the state through November," it said.  The Congress mandated report said Home Minister P. Chidambaram "reported to Parliament in December that 700 foreign insurgents were active in the state, down from 800 earlier in the year".
 Ethno-nationalist insurgent groups remained active, particularly in the Northeast, it said, adding that ULFA, a domestic terrorist group banned by India in 1990, continued a campaign of bombings in Assam resulting in 27 fatalities this year.  "On December 2, security forces arrested ULFA Chairman Arabinda Rajkhowa near the Bangladesh border," it said, adding the Assam government offered talks and free passage to ULFA leaders in a bid to make peace with the group.
 Chidambaram reported to Parliament that the central government would agree to hold talks with the ULFA, if the group "abjured violence," the report said.  LeT's emergence post 26/11 attacks has added a new dimension to the terrorist threat landscape as the Pakistan-based terror outfit's activities have made clear its deepening commitment to undertake "bold and mass-casualty operations" against US and western targets, the report said.  It also said the core of Al-Qaeda based in Pakistan continue to pose a major threat to the US.  On the LeT, the report said: "Since the 2008 Mumbai attack, analysts have deepening concern that it could evolve into a genuine global threat. (LeT operative David) Headley and others indicate the diversity, mobility, and versatility of self-selecting recruits whom organisations can pick to meet strategic goals."  
"Organisations may set these goals, but their training resources and recruits are increasingly modular and interchangeable," the State Department said.  The report also noted that Headley, an American citizen of Pakistani origin, has pleaded guilty in a US court to crimes relating to his role in the 26/11 attacks and to crimes relating to a separate plot to bomb the Danish newspaper 'Jyllands-Posten'.  On al-Qaeda, the report said its core in Pakistan remained the most formidable terrorist organization targeting the US homeland.  
"It has proven to be an adaptable and resilient terrorist group whose desire to attack the United States and US interests abroad remains strong,  it said.  The US intelligence community assessed that al-Qaida was actively engaged in operational plotting against the US and continued recruiting, training, and deploying operatives, including individuals from Western Europe and North America.
 "Moreover, al-Qaeda continued to try to expand its operational capabilities by partnering with other terrorist groups, with varying degrees of success," said the report in its strategic assessment.  Noting that al-Qaeda suffered several significant setbacks in 2009, the report said the group remained under pressure in Pakistan due to Pakistani military operations aimed at eliminating militant strongholds in the Federally Administered Tribal Areas (FATA). PTI