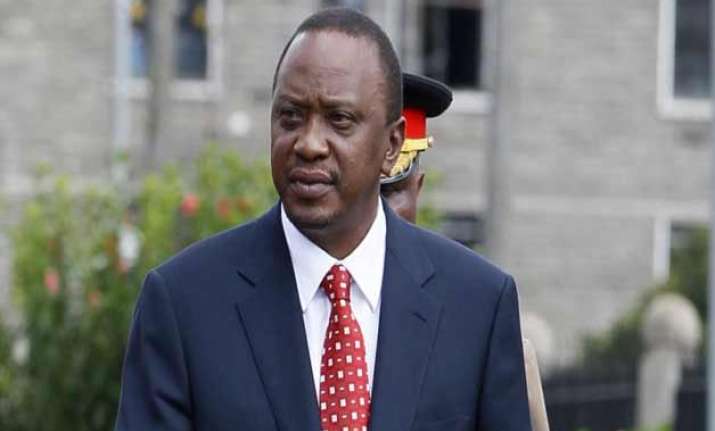 Nairobi: The International Criminal Court (ICC) on Friday terminated court proceedings against Kenyan President Uhuru Kenyatta and also vacated the summons to appear against him.
A statement from the ICC Trial Chamber V(B) said the move follows the decision reached by ICC Chief Prosecutor Fatou Bensouda to drop charges against Kenyatta in December 2014, Xinhua news agency reported.
"Noting the prosecution's withdrawal of charges against Kenyatta, the Chamber decided to terminate the proceedings in this case and to vacate the summons to appear against him," ICC said in a statement received in Nairobi.
"The Chamber stressed that, although the proceedings shall be terminated, the court retains jurisdiction over any interference with a witness or with the collection of evidence and that the protective measures ordered for witnesses and/or victims shall continue, subject to the review by the court," it said.
Kenyatta was charged with orchestrating the bloodshed which followed a disputed presidential election result in December 2007.
Ex-president Mwai Kibaki and his close rival, ex-prime minister Raila Odinga, fiercely contested the 2007 presidential elections which resulted into a two-month long post-election violence that uprooted more than half a million people.
Prosecutors accuse Kenyatta of responsibility for five counts of crimes against humanity including murder, persecution, forcible population transfer and rape.
Deputy President William Ruto, who was a member of parliament at the time of the violence that rocked the East African nation in December 2007, has been attending his trial for crimes committed during the violence.
Ruto and Kenyatta, who were on opposite sides of the political divide in 2007-2008, are accused of organising attacks against one another's supporters. They were elected in March 2013 on a joint ticket.