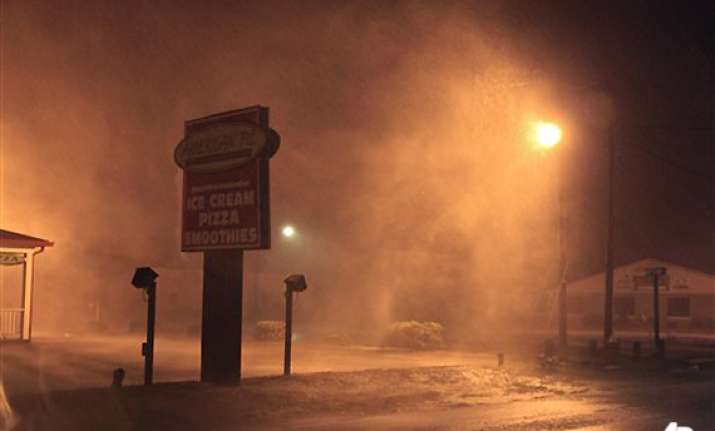 Miami, Aug 27: Forecasters say Irene's sustained hurricane-force winds have slammed into the North Carolina coast.

The National Hurricane Center in Miami said sustained winds of 80 mph (129 kph) were recorded near Jacksonville at 6:15 a.m. (1015 GMT) Saturday.

Winds gusted as much as 94 mph (151 kph)at the leading edge of the enormous Category 1 storm.

The Miami-based center said Irene's outer storm bands are also dumping drenching rains in areas up and down North Carolina's coast.

Irene is expected to continue churning its way up the U.S. East Coast through some of the most densely populated areas of the United States. Some 65 million people live in that corridor vulnerable to Irene's slashing winds, heavy rains and battering coastal waves.