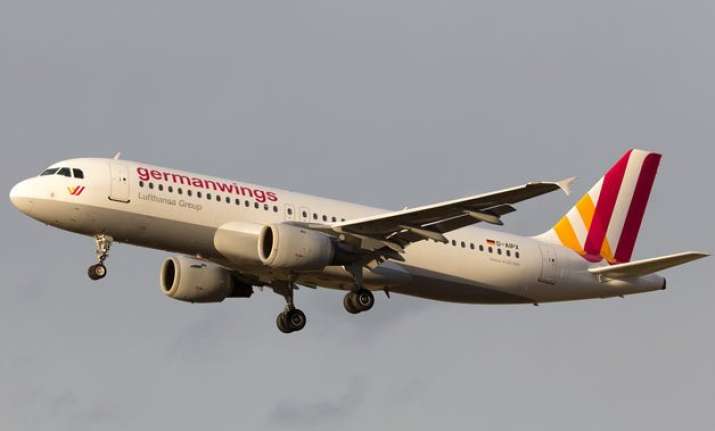 Paris: Germanwings has had to cancel seven flights out of Dusseldorf because a number of crew members felt they were unfit to fly following news of the accident.
Lufthansa CEO Carsten Spohr said that he understood the crew members' sentiments.
"One must not forget: many of our Germanwings crews have known crew members who were onboard the crashed plane," Spohr said.
"It is now more important to ensure psychological assistance if needed. And we will get back to a full flight operation as soon as possible then. But for me, this is rather secondary now," he added.
Hundreds of students, parents and townspeople from a small Spanish town have gathered at a weekly mass to mourn a group of German exchange students who died in the plane crash over the French Alps after visiting the town.
The mass at a local church turned into an unofficial outpouring of grief for the students and their two teachers who were among the 150 people who died in the crash Tuesday.
Andrea Perez Martinez, 20, who had participated in the exchange with the German school in Haltern four years ago came to mourn the loss of one of the two teachers, whom she identified as Claudia.
"This really hurts because the teacher, one of the two that died, was with us on the trips we took and everything when we went there," Perez Martinez said.
The Spanish school that hosted the German students, Institut Giola, said in a statement: "We extend our condolences to the victims of this tragic accident as well as the educational community of the Joseph-Konig-Gymnasium'' in Germany.
Lufthansa chief executive Carsten Spohr says initial information about the cause of the plane crash over the French Alps, which killed all 150 people onboard, should be available "relatively quickly."
Spohr expressed satisfaction that authorities had found the first black box from the Germanwings plane that crashed on its way from Barcelona to Duesseldorf and said he would not speculate on the cause of the crash until its data had been analyzed.
Spohr told Germany's ARD television the firm and investigators would "try to find out and then understand how this blackest day of our company's 60-year history could happen."
Germanwings is a low-cost carrier owned by Lufthansa.