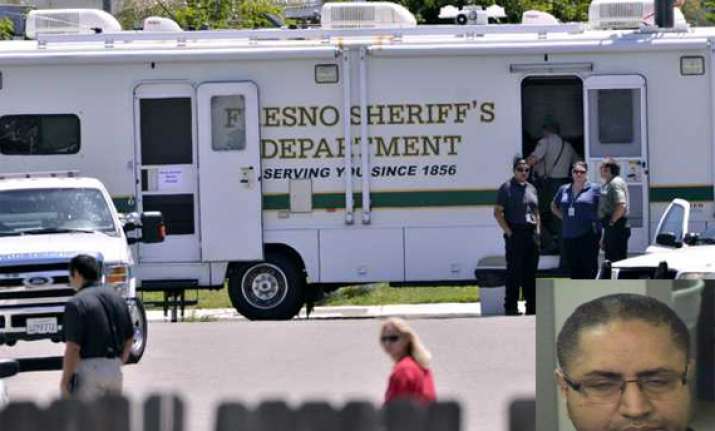 Washington, Jun 13:  An ex-Indian army officer, who killed his wife, two children and himself in their home, was illegally staying in the US and a deportation procedure was ongoing against him, federal immigration officers said today. 
"Avtar Singh was arrested by ICE Homeland Security Investigations (HSI) for unlawful presence in the United States in July 2007, and subsequently placed in removal proceedings," Lori Haley, spokesperson of US Immigration and Customs Enforcement (ICE), Western Region, California, said.  
"At the time of his death, HSI was continuing to investigate his case," Lori told PTI.
On June 9, Singh killed himself along with his wife and two children in his home in Selma, California. His 17-year-old son, who was also shot, is critical.
Singh, a 47-year-old fugitive, was wanted in the killing of prominent Kashmiri lawyer Jaleel Andrabi in India.  
Andrabi, 42, was allegedly detained by a unit of Rashtriya Rifles led by Major Singh and his body was found floating in the Jhelum River in March 1996.  
The case of suspected custodial killing of Andrabi in which Major Singh is a prime accused, is pending before a court in Srinagar for a decade after the High Court had ordered registration of a murder case in this regard.  
Haley did not say whether US officials knew of Singh's alleged crimes in India. Journalist Zahid Rafiq, wrote in an article today in The Christian Science Reporter that he discovered Singh last year to be living in Selma, where he ran his own trucking company.  
"I wanted to interview this man, who was notorious back home after a judicial inquiry accused him of murdering a prominent human rights activist," he wrote.  About two months ago, Singh called the Selma County Police to complain that the media would not leave him alone.  "I was that reporter," he wrote.