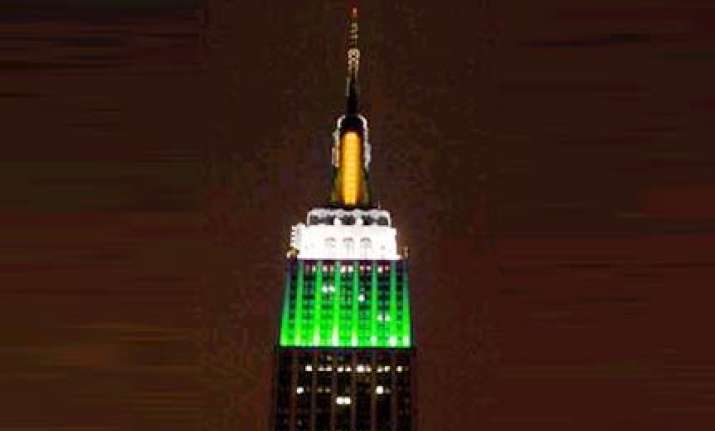 The Empire State Building in New York will honor the Federation of Indian Associations on Friday, August 13 through Sunday, August 15, 2010 by shining its world-famous tower lights green, white and orange in celebration of the 30th annual India Day Parade, says a press release.   
Soaring 1,454 feet above Midtown Manhattan, the Empire State Building is the "World's Most Famous Office Building."   
With new investments in infrastructure, public areas and amenities, the Empire State Building has attracted first-rate tenants in a diverse array of industries from around the world.   
The skyscraper's robust broadcasting technology supports all major television and FM radio stations in the New York metropolitan market.  
The Empire State Building was named America's favorite building in a poll conducted by the American Institute of Architects. The Empire State Building Observatory is one of the world's most beloved attractions and is the region's #1 tourist destination.