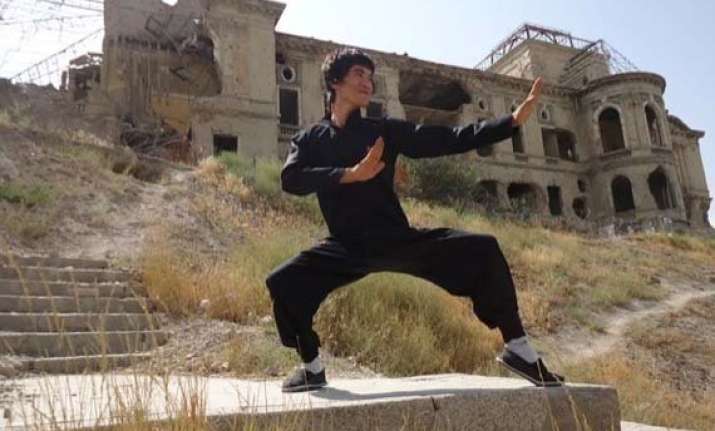 New Delhi: Till few days back, 20 year-old Abbas Alizada was a just another young Afghan with little money and big dreams. But this Afghan man has shot to social media fame after posting photos and videos of him flipping through the air and striking an iconic Bruce Lee pose. It's no surprise that the Kabul native's nickname is "Afghan Bruce Lee."
The photo montage is subtitled "Old dragon - New dragon" and shows Abbas looking remarkably like his Hollywood hero.
Abbas Alizada was 14 when he got hooked on Bruce Lee action movies.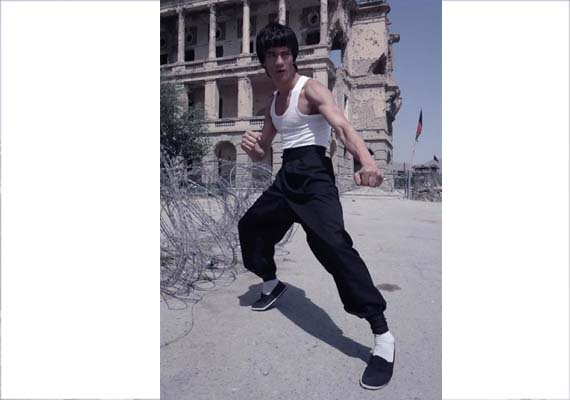 Alizada, who hails from an impoverished Afghanistan family of 10 children, hopes that his sudden internet fame will pull him up and away from the poverty and violence of his war-torn homeland.
"I want to be a champion in my country and a Hollywood star," Alizada said at Kabul's desolate Darulaman palace, where he trains twice a week, swirling nunchakus and sporting a Lee-like bowl haircut.
The real Bruce Lee died in 1973 at the age of just 32 from an allergic reaction to a prescription painkiller. But despite his short life and career, he achieved worldwide stardom first as a martial arts champion and teacher and then as a movie star.