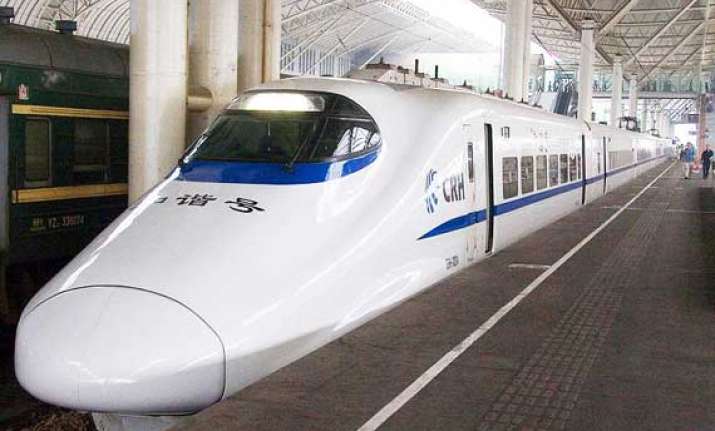 Beijing: China plans to build an ambitious 13,000 km rail line to operate bullet trains to America through Russia passing through a tunnel underneath the Pacific Ocean to reach the continental US via Alaska and Canada.  
The proposed line beginning from China's north east could go through Russia's eastern Siberia, the Bering Strait, Alaska, Canada and then reach the contiguous US, Wang Mengshu, a tunnel and railway expert at the Chinese Academy of Engineering, told the Chinese official media.  
Once the line is put to use, bullet trains can run at 350 km per hour, enabling passengers to travel from northeastern China to the US in less than two days, he said, adding that Russia, which is heavily dependent on rail transport like China, is also progressively advocating the idea.  
Crossing the Bering Strait in between Russia and Alaska would require about 200km of undersea tunnel, the Beijing Times newspaper reported, citing Wang.