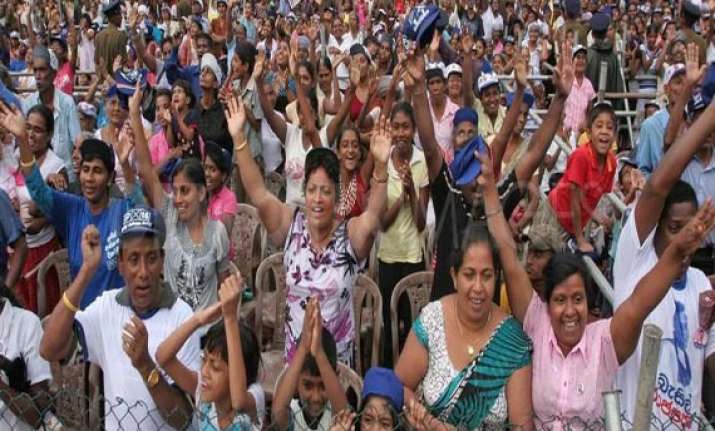 Colombo, Jun 4: National Freedom Front (NFF), a key nationalist ally in Sri Lankan government, yesterday launched a signature campaign against the holding of the northern provincial council election.
"We will collect a million signatures by June 12 to handover this petition to the President," Wimal Weerawansa, the minister of housing and NFF leader said.  He said the thirteenth amendment (13A) must be completely abolished or the separatist provisions therein such as the land and police powers be scrapped.
The 13A and the provincial councils entered Sri Lanka's statutes in 1987 as part of the India-Sri Lanka Peace Accord which envisaged devolution of powers to the island's provinces in an effort to end the Sri Lankan Civil War involving the LTTE and government forces.
The nationalists' campaign is being stepped up amidst President Mahinda Rajapaksa's plans to hold the northern election in September.
JHU or the Heritage Party last week noticed parliament by way of a private members' bill to scrap the 13A.
Nationalists warn that the Tamil party, TNA who is likely to win control of the council would move for separation of the north and east provinces if the land and police powers are to be devolved to the council.
The nationalists' pressure on the 13A has put Rajapaksa in a tight corner as India, the architects of the 1987 amendment to the Sri Lankan constitution to leave the 13A untinkered.