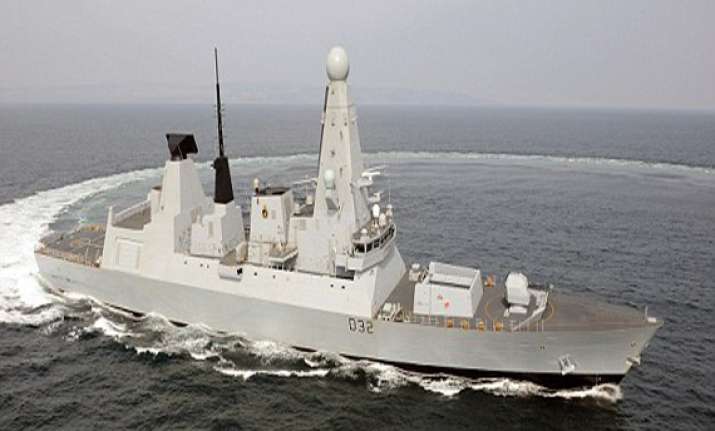 London, Jan 8: The  British Royal Navy is sending its Type 45 destroyer HMS Daring to the Persian Gulf, the Ministry of Defence confirmed, reports Daily telegraph.
HMS Daring is the newest and most advanced ship being sent to the Gulf for her first mission amid heightened tensions with Iran over threats by Tehran to block a busy shipping lane.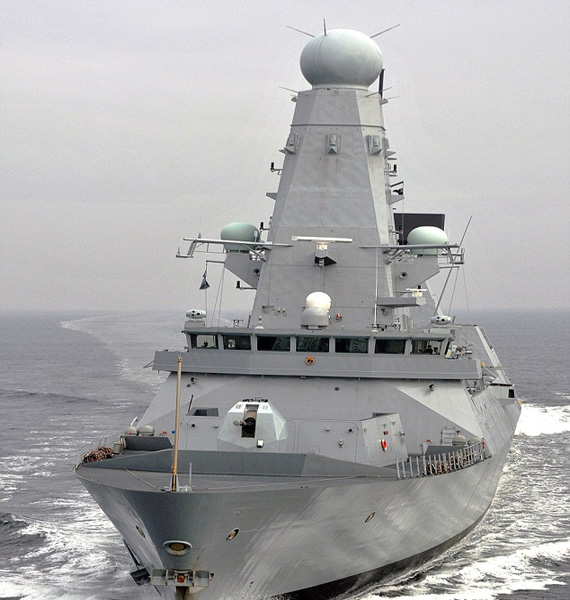 The destroyer has a 'stealth' futuristic design to help avoid detection.

The dispatch of the ship comes days after Defence Secretary Philip Hammond warned Iran that any attempt to block the Strait of Hormuz would be 'illegal and unsuccessful' and would be countered militarily, if necessary.
The £1 billion destroyer is scheduled to leave Portsmouth next Wednesda.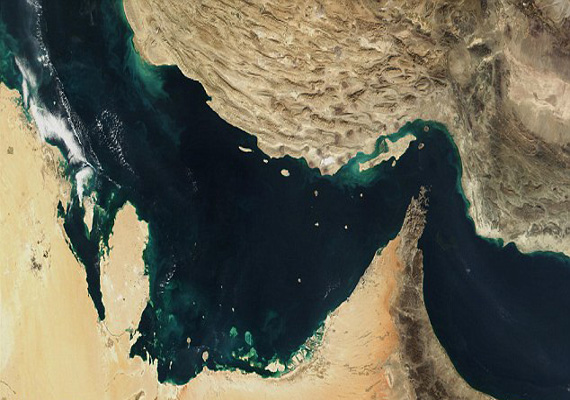 It carries the world's most sophisticated naval radar, capable of tracking multiple incoming threats from missiles to fighter jets.

An MoD spokesman said: 'The Royal Navy has had a continuous presence East of Suez for many years, including the Armilla patrol and its successors since 1980.
'While the newly-operational Type 45 destroyer HMS Daring is more capable than earlier ships, her deployment East of Suez has been long planned, is entirely routine and replaces a Frigate on station.'
The second Type 45, HMS Dauntless, will also be available to sail at short notice.
HMS Daring completed four years of sea trials and training late last year and is the first of six new destroyers which will replace the Type 42 vessels which started service in the 1970s.
The vessel, with a crew of 180,  has a large flight deck which can accommodate helicopters the size of a Chinook as well as take on board 700 people in the case of a civilian evacuation.