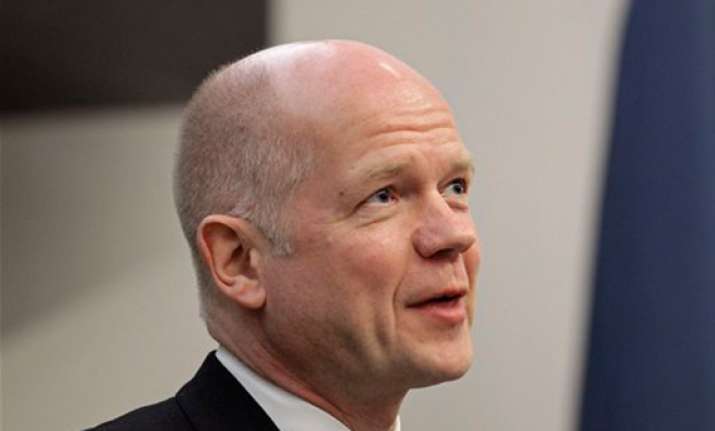 London, Feb 19: British foreign secretary William Hague said on Sunday that Israel would not be "wise" to attack Iran over its disputed nuclear programme, saying it should give the diplomatic route a chance to succeed.

Speaking in the wake of attacks on Israeli diplomats blamed on agents of Tehran, Hague said the Islamic republic "has increased its willingness to contemplate utterly illegal activities in other parts of the world".

But he told BBC television: "I don't think the wise thing at this moment is for Israel to launch a military attack on Iran.

"I think Israel, like everybody else in the world, should be giving a real chance to the approach that we have adopted, of very serious economic sanctions and diplomatic pressure, and the readiness to negotiate with Iran.