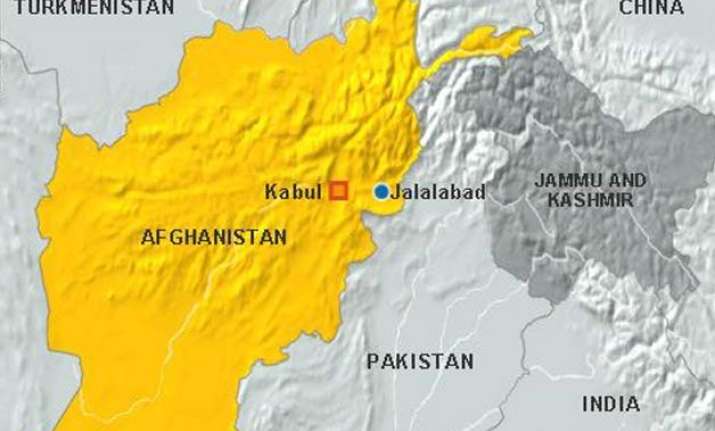 Jalalabad: Close on the heels of the attack on the Indian diplomatic Mission in Mazar-i-Sharif, a blast has now been heard near the Indian consulate in the Jalalabad district of Afghanistan, Afghan media reported.
While there are no details currently available regarding the extent of damage or possible casualties, subsequent attacks on or near Indian missions are becoming a cause of concern.  
The blast in Jalalabad occurred at a distance of 400 metres from the Indian consulate in Jalalabad at about 11.30 am in the Jalalabad city centre vicinity, which also houses the Pakistani consulate.
The Indian consulate, however, is not believed to have been the target, news agencies quoted sources as saying.
The Jalalabad blast comes barely hours after reports of an end to a 25-hour gun battle between security forces and terrorists near the Indian consulate in Mazar-i-Sharif.
The encounter ended with security forces neutralising all the attackers who made an unsuccessful attempt to storm the Indian Mission building.
Afghan government spokesman Shir Jan Durrani said that three armed assailants had been killed after they mounted an attack on the diplomatic mission from a nearby building late Sunday. The fighting left one policeman dead and 11 others wounded.
No group has so far claimed responsibility for the attack in northern Afghanistan, the latest in a series of assaults on Indian installations in the country.
(With agency inputs)