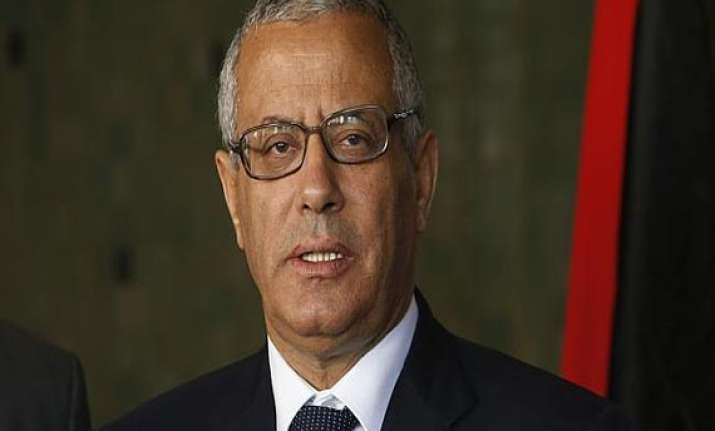 Tripoli: In a dramatic fashion, rebels freed Libyan Prime Minister Ali Zidan hours after he was abducted at dawn from a hotel in Tripoli on Thursday.
The rebels abducted the prime minister, apparently in retialation for US commandos arresting a Libyan al-Qaeda terrorist al-Liby last weekend.
Government Spokesman Mohammed Kaabar told the Libyan Arab News Agency that Zidan has been "set free" and was on his way to his office.
The brief report did not give details, but it appeared Libyan forces had intervened in some way and that the abductors did not free Zidan voluntarily.