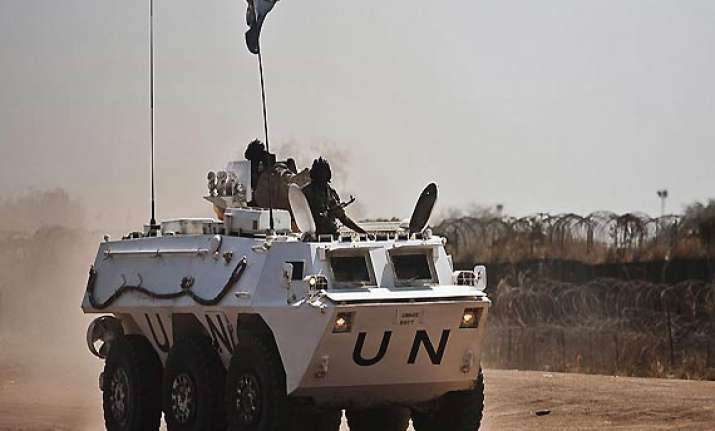 United Nations: Two Indian peacekeepers have been injured in a "deadly and unprovoked" attack by a mob of armed men on civilians sheltering inside a UN base in the war-ravaged town of Bor in South Sudan.
The Indian peacekeepers were protecting about 5000 internally displaced persons, who had taken shelter at the UN base in Bor, the capital of Jonglei state, when the "well-armed" members of the Dinka ethnic group yesterday attacked the base in the world's newest nation.
The assailants came "under the guise of peaceful demonstrators" intending to present a petition to the UN Mission in South Sudan (UNMISS).
They forced their way into the facility and opened fire on the displaced persons sheltering inside.
The UN mission said the "violent" attack happened despite repeated warning shots fired by UNMISS peacekeepers.
The two Indian peacekeepers "sustained injuries repelling the mob."
Dozens of internally displaced persons were wounded in the attack. At least 15 attackers were killed and there were reports of 40 civilian casualties.
UN chief Ban Ki-moon strongly condemned the attack and the Indian side asked the Security Council to ensure a political settlement to the escalating tensions in the troubled nation.
The Indian side stressed that it is continuing to call on the powerful Security Council to ensure a political settlement to the dispute in the world's youngest nation and to ensure that innocent civilians are not exposed to such dangers.