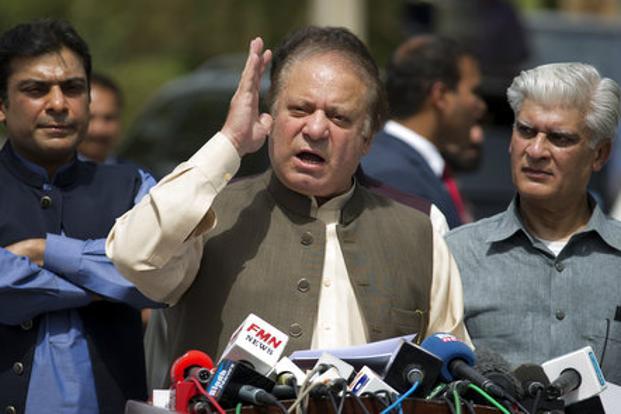 Security guards of former prime minister Nawaz Sharif on Monday assaulted a cameraman of a TV channel in Islamabad. Outside Pakistan Parliament, the incident occurred. 
Samaa TV's cameraman Syed Wajid Ali was knocked down by a security guard of Sharif when he came in the way of the PML-N chief to record his movements.
Another guard also rushed towards the cameraman and kicked him on the face. The guards then escaped the scene in one of their vehicles. Pakistani journalists condemned the incident. They staged a protest at Parliament and demanded the arrest of the guards. 
Catch all the latest news about Lok Sabha elections 2019 HERE
While one of the security personnel involved in the attack has been arrested, the guard who kicked the cameraman is currently on the run.
Following the attack, National Assembly Speaker Asad Qaiser banned politicians from bringing their security guards inside the parliament's premises in the future.
"No matter how big a leader somebody is, they should leave their security (protocol) outside the parliament," he said.
Information Minister Fawad Chaudhry condemned the incident, saying, "The government (Sharif) has ended, but their Mogul-like mentality has not."
Meanwhile, Sharif also condemned the assault in a statement, saying he was "deeply saddened" by it.
Video shows Nawaz Sharif's guards beating TV cameraman https://t.co/IBnuQS55nM pic.twitter.com/vTRsxcMbj1

— Geo English (@geonews_english) December 17, 2018
(With inputs from PTI)