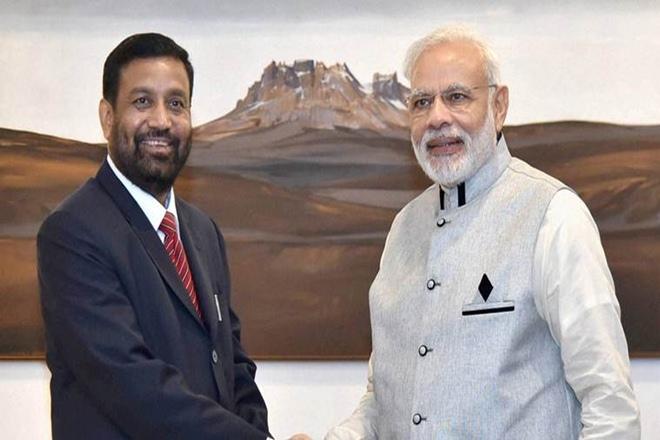 Describing his visit to India, Nepal Deputy Prime Minister Bimalendra Nidhi said the trip succeeded in improving Nepal-India ties that had strained recently. He was touring India as a Special Envoy of Nepal PM Pushpa Kamal Dahal "Prachanda".
Talking to the media about his engagements in New Delhi, Nidhi said the Indian side received him with due respect and that three high-profile visits -- President Pranab Mukherjee's to Nepal and Prachanda as well as Nepali President Bidya Devi Bhandari's India visit -- had been confirmed.
Nidhi told India about the Nepali government's top priorities including implementation of the Constitution, which was promulgated in September last year.
In New Delhi, Nidhi met Indian leaders including Mukherjee and Prime Minister Narendra Modi. He invited both of them to visit Nepal.
A second-man in the Maoist-led coalition government, Nidhi also met Congress Vice President Rahul Gandhi, former Prime Minister Manmohan Singh and Bharatiya Janata Party president Amit Shah.