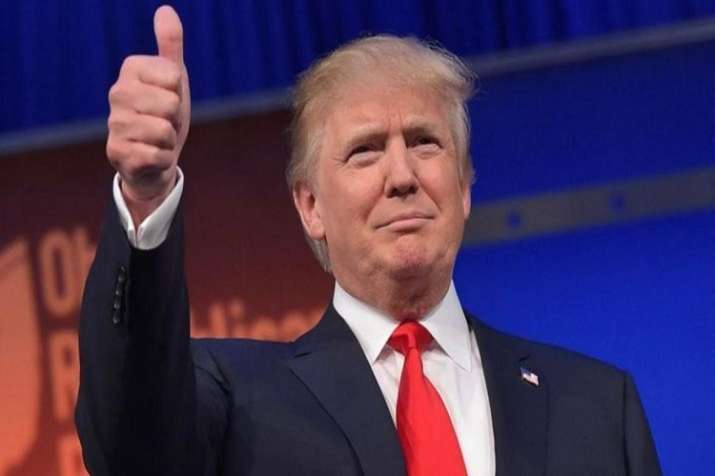 The US wants India to play a leading role in developmental assistance and infrastructure development in the broader neighbourhood, a senior Trump administration official has said, amidst efforts by America to counter China's growing influence in Asia.
Alice G Wells, Senior Bureau Official for South and Central Asian Affairs, said the US also recognises India's development challenges and would continue to partner with the country to address these issues and identify the best practices.
"At the same time, we want to encourage India to play a leading role in developmental assistance and infrastructure development in the broader neighbourhood," Wells said.
Experts say the US needs India to counter China's growing dominance in Asia to ensure the US cements some type of influence in the region.
Appreciating India's significant commitment of economic assistance to Afghanistan, she hoped to explore a trilateral relationship with Japan and India to support infrastructure development in the Indo-Pacific region.
"We will continue to partner with India in promoting high-standard development practices across the region," Wells said.
The Indo-Pacific Strategy, announced during US President Donald Trump's historic trip to the region in November, seeks to strengthen that system and protect the political and economic sovereignty of all Indo-Pacific nations, so they may chart their own path forward, free from external coercion, she said.
The strategy will enhance the freedom of the seas and skies; promote market economics; and support good governance, transparency, and liberty.
President Trump believes it is clearly in America's strategic interest to work with partners for mutual prosperity, she said.
For the fiscal year 2019, the State Department has requested USD 42.1 million for India to address shared security challenges and promote long-term sustainability in priority development areas: health, water, and sanitation.
"India is a critical leader in the Indo-Pacific region, and vital to both the administration's Indo-Pacific Strategy and its South Asia strategy," Wells said.
The US-India strategic partnership stands upon a shared commitment to uphold the rule of law, freedom of navigation, democratic values, and free and fair trade.
"The administration supports India's emergence as a leading global power and a stronger strategic and defense partner. India is the world's largest democracy, at over 1.3 billion people, and in addition to being the fastest growing major economy in 2018, is also one of the world's largest markets, Wells said.
India's large and growing middle class is increasingly connected to international commerce, and bilateral trade has increased to over USD126 billion, with the potential for significant growth in the aviation, energy, and defense sectors in particular.
American and Indian companies are investing in both directions, with US firms active in India and Indian companies investing and creating jobs in the United States, she said.
However, US firms continue to face market access impediments in India.
"We are working with India to ensure fair and reciprocal trade for U.S. companies and achieve greater balance in our trade deficit," she told the lawmakers.
"India is already a Major Defense Partner of the United States, a status unique to India. We seek ways to enhance interoperability between India's military and our own, and ensure India can help protect the air and maritime shipping routes that underpin global commerce. We continue to advocate on behalf of US defense industry to compete for defense deals in the Indian market," Wells said.