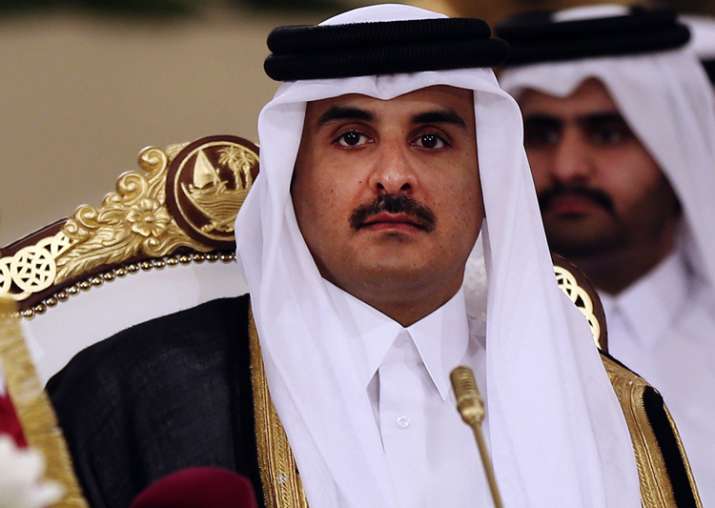 Arab nations including Saudi Arabia, Egypt, Bahrain, UAE, Yemen, Libya and Maldives today cut ties with Qatar accusing it of supporting extremism. On its part, Doha vehemently denied the charge and accused its neighbours of seeking to put the country under 'guardianship'.
The development is important as it marks the worst diplomatic crisis to have hit the region in years. Here are a few points that explain why these countries chose to suspend their ties with the gas-rich nation: 
1. Trump visit fallout?
The latest development comes immediately after US President Donald Trump's visit to Saudi where he had called for a joint front against Iran which, according to him, has been supporting extremists.
Few days ago, Qatar ruler Sheikh Tamim bin Hamad Al-Thani had questioned the growing anti-Iran sentiment in the region and described Tehran as 'a big power' in the region.
2. Qatar-Iran ties
Qatar, it is said, always wanted to maintain a friendly relationship with both Iran and Saudi which was not acceptable to Riyadh. Though its policies remained inclined towards Saudi, Qatar's decision to continue its ties with Iran left Saudi upset.
Saudi said that its effort to rally Sunni nations to counter Iran was getting influenced by Doha which shares a massive offshore gas field with the Shia nation. It even accused Qatar of pursuing its own interests by supporting Iran at the cost of the Gulf Cooperation Council (GCC).
3. Saudi wants Iran to fall in line
The crisis in the region worsened when media reported that Tamim spoke with Hassan Rouhani after his re-election to the President post last month. It was said that Saudi saw this as an act of defiance and hence took this extreme step.
By cutting ties, Saudi may also be forcing Qatar leaders to consider siding with Riyadh in its rivalry with Iran, which today said it will send goods to Doha via sea routes.
4. Qatar's fake story about Iran-Israel
In May, Qatar had alleged that hackers took over the site of its state-run news agency and published fake comments citing its ruling emir about Iran and Israel. As a result, the neighbouring countries blocked Qatari-based media including the Doha-based satellite news network Al-Jazeera. Israel shares interests with Saudi and others in opposing Iran and this relationship has already been quietly growing.
5. Qatar's support for Egypt's Mohammed Morsi
Earlier too, Qatar had invited criticism from its neighbours over its support to former Egyptian president Mohammed Morsi, a Brotherhood leader. In March 2014, Saudi, UAE and Bahrain recalled their ambassadors from Qatar over the rift. However, eight months later, they returned their ambassadors as Doha forced some Brotherhood members to leave the country, preventing a diplomatic crisis.
According to reports, Qatar had provided USD 8 billion financial support to Morsi and was the main Gulf backer of Brotherhood's government.
6. Where US stands in this diplomatic row?
Though Secretary of State Rex Tillerson said that he does not expect a growing rift between Qatar and its neighbours to degrade unity in the fight against Islamic extremists, Washington will have to think twice before siding with anyone. This is because of the country's military presence in the Gulf country where the US CENTCOM is headquartered. The air command of the US-led war against Islamic State is also in Qatar.
Unlike the Saudi-Iran rivalry, where Trump has thrown his weight behind Riyadh, US will have to play a sensible role in this diplomatic conflict.
It should also be noted that Qatar may be a tiny country but it is an economic powerhouse. The nation is the world's largest LNG exporter.