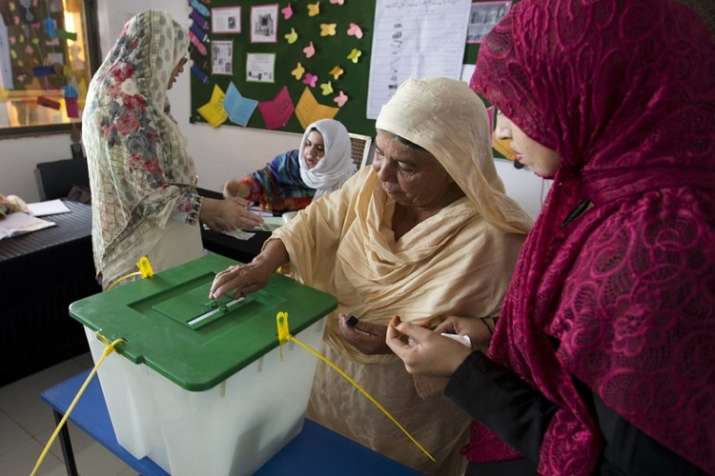 At least 34 people have been killed in a suicide blast and poll-related violence in Pakistan on Wednesday, as millions across the country voted in a tense election to elect a new government. The suicide blast, that killed 31 people, hit Bhosa Mandi area of Quetta in Balochistan.
Three persons have been killed in separate poll-related violence incidents outside polling stations after clashes broke out between rival parties outside several polling booths, said reports.
Nearly 106 million people are registered to vote for members of the lower house of parliament and four provincial assemblies. The election marks the second democratic transition of power in the nation's 70-year history.
Also Read | Pakistan elections LIVE: Blast outside crowded polling booth kills 28 in Balochistan's Quetta 
According to the Election Commission of Pakistan (ECP), 3,459 candidates are contesting for 272 general seats of the National Assembly, while 8,396 candidates are running for 577 general seats of the four provincial assemblies - Punjab, Sindh, Balochistan and Khyber-Pakhtunkhwa.
The voting commenced at 8 AM local time on more than 85,000 polling stations. The counting of votes will be done on the spot soon after the conclusion of the polling process at 6 PM and results will be announced within 24 hours.
While polling stations officially opened for voting at 8 AM, citizens had queued up outside their respective stations as early as 7 AM.
More than 30 political parties have fielded their candidates for the elections.
A public holiday has been declared across the country on Wednesday in order to facilitate the voting process.