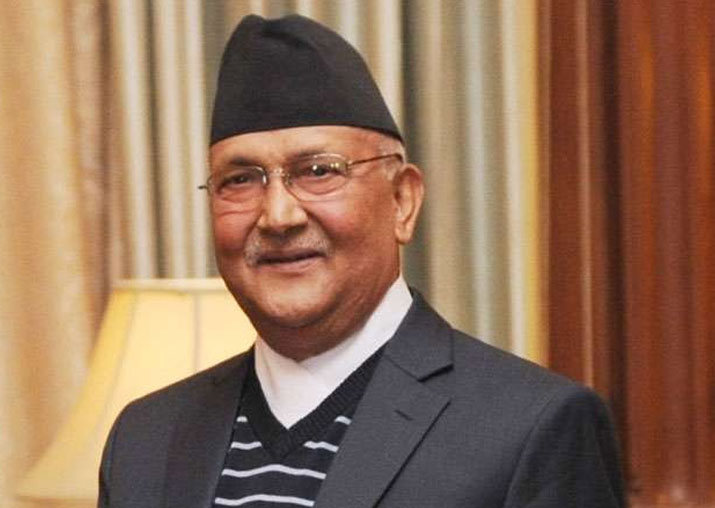 Nepalese Prime Minister KP Sharma Oli on Tuesday embarked on a five-day official visit to China, his second trip to a foreign country after India, since taking power in the Himalayan nation.
Earlier, Oli visited India in April and was accompanied by his wife Radhika Shakya. He termed the tour as "significant and fruitful". He added that the meeting would help to clear the misunderstanding between the two countries and would help to increase the mutual trust. 
"The bilateral relations will move forward in a new direction based on equality and mutual interest. We have agreed to expedite past agreements and understandings reached between the two countries," said Prime Minister Oli.
Many in Nepal has blamed India for their crippled economy. Therefore, the trip was important. The ties between India and Nepal were further strained when the Himalayan nation decided to join China's One Belt One Road policy.  
His visit was on the invitation of his Chinese counterpart Li Keqiang, reports The Kathmandu Post.
Oli on Saturday consulted former prime ministers Sher Bahadur Deuba, Pushpa Kamal Dahal, Madhav Kumar Nepal, Jhala Nath Khanal and Baburam Bhattarai for his China visit.  
According to the sources, the former prime ministers had urged Oli to pursue projects and help from China to benefit Nepal and how the country can learn from China. Oli was advised to attract Chinese investments into Nepal.
Oli boarded a special Himalayan Airlines flight leading a 120-member delegation including four ministers, lawmakers, government officials and media persons.
They are slated to reach Beijing at 2.30 p.m. The Prime Minister on Monday briefed the House of Representatives about the visit. 
He said every agreement and discussion in Beijing would be guided by "our national interests and dignity" in a transparent manner.
The visit will further strengthen bilateral ties and promote cooperation between Nepal and China, a member of Communist Party of Nepal (NCP) Standing Committee had said earlier.
Oli will meet Chinese President Xi Jinping at the Great Hall of the People in Beijing on Wednesday and his counterpart Li on Thursday.
China and Nepal will reach an understanding to undertake a survey and prepare a detailed project report of Trans-Himalayan economic corridor.
The two countries will also sign other agreements and memorandum of understandings (MoUs), reports The Himalayan Times. 
Oli will visit Lhasa, the capital city of Tibet, where he will meet with the provincial leaders. The Prime Minister and the delegation will return home on June 24.
Nepal is sandwiched between Asia's two most influential nations and is important for the security and stability of both the countries. China looks Nepal as a gateway to South Asia. It is trying challenge India's dominance in Nepal by the One Belt One Road policy. China also overtook India as Nepal's biggest foreign investor.
While Nepal is important for India to keep China out of South Asia. China wants to build roads and railways in Nepal which would be dangerous for India as they could move supplies to Indian borders easily.
(with agency inputs)