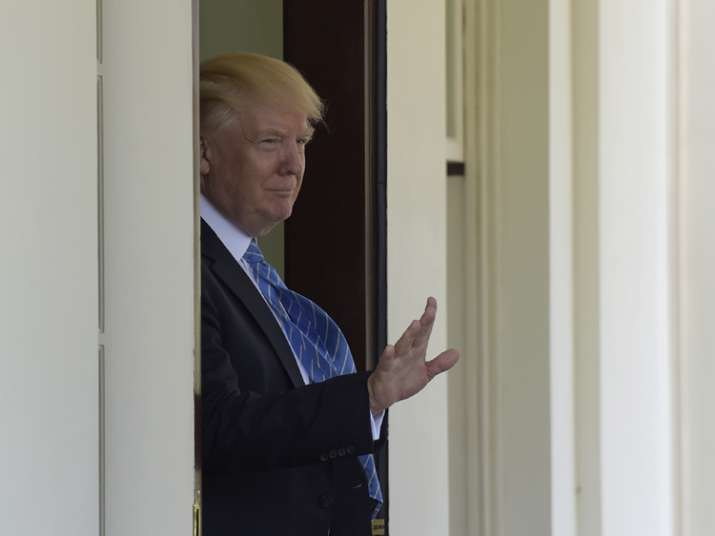 Commemorating the 75th World War II Naval battle anniversary in New York, President Donald Trump will be meeting the Australian Prime Minister Malcolm Turnbull for the first time and moving on from past, will take forward the bilateral relationships between the two nations. The event is hosted by the American Australian Association.
The Agenda of the conversation between the two leader focuses on North Korea's aggressive testing of ballistic missiles, security and economic issues. Vital emphases to be given on the agreement signed with then-President Barack Obama, about resettling of 1,250 Muslim refugees currently in Australia, in the United States.
Under the resettlement agreement, the U.S. agreed to take up to 1,250 refugees, mostly Muslims from Africa, the Middle East and Asia, who are living in Australia's immigration camps on the Pacific Island nations of Nauru and Papua New Guinea.
The agreement was a source of friction between Trump and Turnbull, later Trump's tweet the "dumb deal", made headlines, globally.
Do you believe it? The Obama Administration agreed to take thousands of illegal immigrants from Australia. Why? I will study this dumb deal!

— Donald J. Trump (@realDonaldTrump) February 2, 2017
In the elections Trump campaigned against immigrations, particularly by Muslims and was enraged by the agreement.
Although, the US Vice-President Mike Pence has assured for a positive conclusion to Turnbull during the last month visit to Australia, he said "President Trump has made it clear that we'll honour the agreement — that doesn't mean we admire the agreement," in Sydney.
White House spokesman Sean Spicer said that Trump is looking forward to the meeting and "showcasing the enduring bonds, deep friendship and close alliance of the United States with Australia."
Trump's first visit to home since January where he will be meeting Turnbull on Thursday, is expected to be unfriendly, with multiple protests planned against the Republican president in the heavily Democratic metropolis.
Frequent fly backs to New York assured his regular visit to the city, but he avoided it, because he says that would be expensive for the government and cause a lot of inconvenience to New Yorkers. Although, he has received some criticism for spending about half of his weekends as President at his waterfront estate in Palm Beach, Florida.
(With AP inputs)