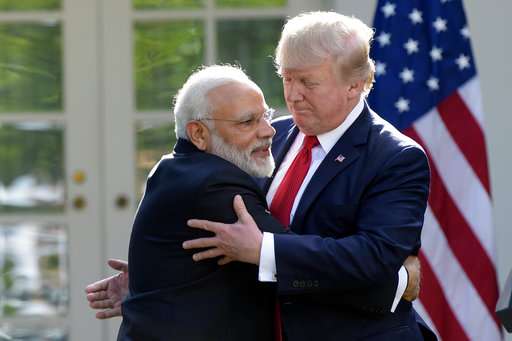 Pakistan is worried over the growing closeness between India and the United States and considers it to be a "threatening alliance", according to a report in The Nation.
The report quoted a Pakistani official, who remains in contact with Washington,  as saying that in its desperation to stop Washington from coming closer to New Delhi, Islamabad has virtually accepted all the demands by the United States. However, the Pakistani government is worried over the continuing bonhomie between the India and the US.
"Pak-US ties have improved, no doubt, but we are having a tough time on the diplomatic front. The improvement in Pak-US ties is not as significant as the closeness of Washington and New Delhi. It is a threatening alliance," the Pakistani official said. 
Pakistan, according to the official, is unhappy over the US statements describing India as 'global partner' and the call for encouraging India's  role in Afghanistan.
Pakistani officials are feeling frustrated over their failed attempts to convince the US to stop banking too much on India especially on the Afghanistan issue. 
 
"They are hugging India tightly and only holding our hand," the official added.
Pakistani is expecting the upcoming visit of US Secretary of State Rex Tillerson to improve the bilateral relations but is finding it difficult to come to terms with his statement describing India as a 'partner' in a 'strategic relationship.'
The report quoted another Pakistani foreign ministry official as saying that Islamabad is desperate to save Pak-US alliance and is planning a 'give all' policy during talks with Tillerson.
"We cannot afford to give away the US to India. They are already in a marriage of convenience. For the past few weeks, we have agreed to all their (the US) demands to woo them. At this point, we are ready for a give all policy. Let's admit, we may be able to live without the US but that won't be too easy," he said. 
The official made it clear that Pakistan cannot allow India to penetrate into Afghanistan further with the help of the US. He alleged that India was already using the Afghan soil against Pakistan and added that "more Indian access (to Afghanistan) means, more problems for Pakistan."