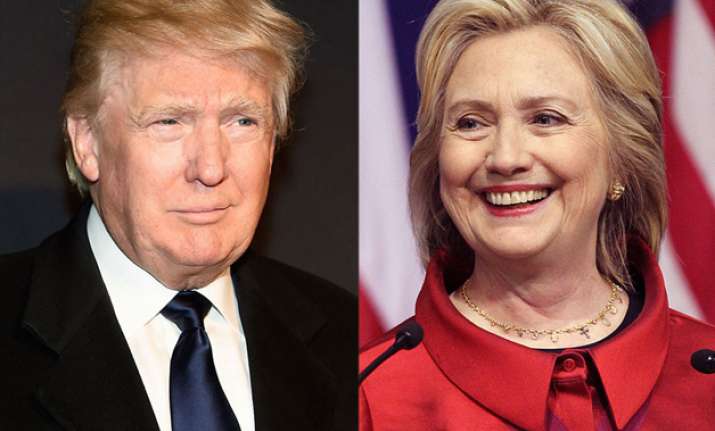 Washington: Republican presidential aspirant Donald Trump swept to victory in the Mississippi and Michigan presidential primaries on Tuesday, cementing his position as frontrunners in the White House nomination race.
"Thank you Mississippi!", Trump, the billionaire real estate mogul, tweeted as results came in from the southern state of Mississippi which held Republican primary yesterday.
Democratic presidential front-runner Hillary Clinton easily carried Mississippi, defeating her party rival Bernie Sanders. But she was locked in a close race with rival Bernie Sanders in Michigan.
With Mississippi win, Clinton has grabbed 21 delegates at stake taking her total count to 1134. To win the party's presidential nomination, she needs 2384 delegates of the total 4765.
The primaries offered Trump and Clinton a chance to pad their leads and start turning toward the general election.
Before yesterday's primaries, Trump was leading with 384 delegates. He needs to win at least 1237 votes out of a total of 2472 available delegates.
Texas Senator Ted Cruz, 45, follows Trump with 300 delegates and Florida Senator Marco Rubio, 44, with 151 delegates.
In addition to Michigan and Mississippi, presidential primaries are also being held in Hawaii and Idaho.
In Michigan, Sanders had earned the support of over half of the Democratic voters as against 47 per cent for Clinton.
In Michigan, Trump was leading by 37.8 per cent of the votes, followed by 26.9 per cent of the Republican votes gained by Kasich.
On the other hand, Trump had support of 50.7 per cent of the votes last counted, followed by 37.3 per cent for Cruz.
With PTI Inputs