Follow us on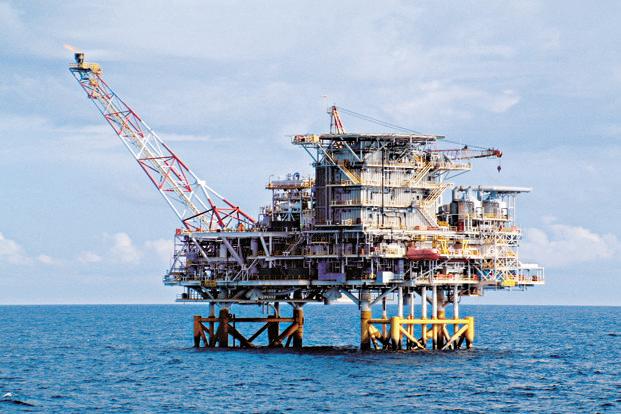 While India is willing to spend as much as $11 billion (approx. Rs 70,000 crore) to develop Iran's Farzad B gas field and build the infrastructure to export the fuel, Tehran took the war of words a step further by saying that it is under no obligation to award the contract the India, says a Times of India report. 
Iran also highlighted India's threat to import less crude oil from it, with its Parliament Energy Commission chief saying that Iran could find other customers for its oil. 
India is willing to make the investment as long as the Persian Gulf nation guarantees a "reasonable return" on the project. ONGC Videsh Ltd. has offered to invest as much as $6 billion on the Farzad-B field and spend the remaining amount to build a liquefied natural gas export facility. 
However, in May this year, Iran signed a basic agreement with Russia's Gazprom for development of the gas field which was discovered by a consortium of Indian state-run companies. This was seen as a retaliation against what Iran saw as a threat from India to cut purchase of Iranian oil if the commercial contract for Farzad B didn't happen.
On the other hand, the consortium, which includes Indian Oil Corp. and Oil India Ltd., has been trying to secure development rights to the Farzad-B gas field since at least 2009. 
India officially said last month that it wants Tehran to reciprocate the faith shown by New Delhi in it as reflected in India's decision to buy substantial crude from Iran even when it faced international sanctions. 
Last week, Iranian lawmaker and spokesperson of Iran's Majlis Energy Commission Asadollah Gharekhani said that while India has been allowed to conduct technical surveys on Farzad B, giving India development rights was never a part of any agreement. 
"In the past, it was decided that Iran and India jointly carry out (feasibility) studies on the Farzad B oil field. The studies have been conducted and have finished. However, no decision was made that would suggest the project to develop the field should necessarily be contracted out to India," Gharekhani tols Iranian government's ICANA news agency. 
"Under equal circumstances, this company (Indian consortium) could take priority. However, if there is a difference between the Indian company and other firms in terms of technology, technical knowhow and investment, Iran will, based on the independence and freedom that is has, choose the company which would best serve the country's national interests," he added.
 
On India's decision to buy less crude from Iran, the official said Iran had actually suffered losses by allowing New Delhi to pay for the purchase in Indian rupees.
Since lifting of the sanctions last year, Iran has been playing hardball over award of rights to develop Farzad-B gas field in the Persian Gulf to OVL, the overseas arm of state-owned Oil and Natural Gas Corp (ONGC).
As the row over the rights escalated, India asked its state-owned oil companies to cut imports from Iran by nearly 25 per cent.
Iran hit back by reducing the 90-day credit period given to Indian Oil Corp (IOC) and Mangalore Refinery and Petrochemicals Ltd (MRPL) to 60 days.
National Iranian Oil Co (NIOC) also cut the discount it offers to Indian buyers on freight from 80 per cent to about 60 per cent.
India and Iran have failed to finalise a commercial contract for Farzad despite the optimism expressed by PM Narendra Modi and President Hassan Rouhani for the same when they met in Tehran last year.